Written by Sourya Reddy 
Another election season is upon us, and the echoes of electoral promises are getting louder and more chaotic. Amidst this "festival of democracy" and the bags of poll promises that are dropped at voters' doorsteps, where does the environment feature? In a country where scores of communities are so directly tied to their resources, they are often left out of the decision-making process. As such, accountability is a huge issue; even committees created by the state to oversee and safeguard natural resources often don't discharge their duties and are completely ineffective. For example, the National Ganga Council headed by Prime Minister Modi has not met even once since its formation in 2016!
Against ever-growing environmental threats, resource management — especially with a population of 1.3 billion (and rising fast) — must find its way more forcefully into the national rhetoric of development.  
State of the Environment — Who Knows?
From what your local representative is doing to the details of any public projects, the free flow of information is what a robust democratic state is built upon. India actively measures and provides information on several sectors; from the economy to education, to agriculture and healthcare, and more.
Sadly, the same cannot be said for the environment. While there was a mandate by the 10th Five Year Plan to create 'state of the environment' reports, they have happened sporadically at best, with the last such report coming a decade ago in 2009. The Ministry of Environment, Forests and Climate Change does produce an annual report, but this is more like a report card that looks at the projects undertaken for that year and is not really a study of our resources.
This is not to say that there is no information available on the environment; in fact, several independent researchers and organizations produce their own research. For example, the Centre for Science and Environment releases an annual State of the Environment report, but unfortunately, this is not free to access. While the effort is no doubt immense, information of such nature should be made free — publicly available for all to use — like the ASER reports, for example.
In addition to creating and disseminating such information, we must ensure the information must be effectively used to steer decisions. A central part of this means changing our measure of progress (GDP) to include our natural resources, or what is known as Green Accounting. A 2013 World Bank report estimated India's environmental costs to be equal to 5.7% of the GDP in 2009. The Partha Dasgupta committee, created in 2011 to develop a framework for implementing this new measure, said that a new indicator of economic growth, called wealth per capita, must be calculated.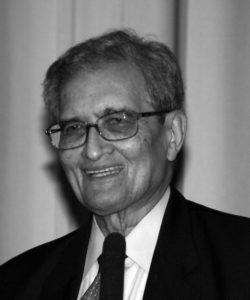 Wealth per capita, which includes natural resources in its calculations, encapsulates the well-being of citizens across generations, today and in the future. Take, for example, a country that is rich in fossil fuels, and is a major coal exporting nation. Its wealth per capita can be falling while its GDP per capita increases; natural resources (coal in this case) are being continuously extracted for exports, to fuel the country's GDP. It becomes clear that the GDP calculation is a misguided estimate of the health of a country. The UPA government in 2009 promised to release green GDP figures starting in 2015, but even now, this concept is yet to be implemented.
Inclusive Decision-Making
The second key aspect of an effective green democracy has to do with the decision-making process. People must be able to make their voices heard, and their views must be given weight, especially when calls are made about projects that directly affect them. While the scope exists — through legislation like the Right to Information (RTI), Forest Rights Act (FRA) and the Environmental Impact Assessment Notification (2006) — the nature of how decisions are being made needs to improve.
For instance, take a look at our system of Environmental Impact Assessments (EIAs). EIAs are supposed to be done before any developmental projects and require public hearings. However, the structure of these assessments is quite questionable. For starters, the party proposing the project is the one who is supposed to create this report! Given how huge the issue of bias is here, it's no surprise that time and again, these EIAs have been shabby, poor and even fudged. For instance, the EIA for the redevelopment of Nauroji Nagar in Delhi was entirely copy-pasted from an EIA created for a project in Tamil Nadu!
The World Trade Centre in Nauroji Nagar is a part of the redevelopment of 7 GPRA colonies. 2/2 pic.twitter.com/1u7kUbDfT7

— Durga Shanker Mishra (@Secretary_MoHUA) November 15, 2018
Next comes the phenomenon of public hearings. It is not often that affected communities actually benefit from them. For example, in a letter to the expert appraisal committee for the Ken-Betwa river interlinking project, the South Asian Network on Rivers, Dams and People notes;
"

The Public hearing for the project held in last week December 2014 in Panna and Chhattarpur districts in Madhya Pradesh, had seen a large number of violations. The EIA was available online only on the day of the second public consultation, documents were in English that villagers couldn't read, and mandatory advance notices of the meetings weren't issued to the village administrations. Few people attending the meetings knew what the project entailed. At one meeting, political activists of the ruling party shouted down anyone who raised an issue."

Issues like these make it hard for communities to utilize the information made available to them. Further, there is usually not much effort to have an effective public hearing from the proponent's side. Often, the local people are unaware of the public hearings; while the notice for these hearing is issued in local newspapers only, no separate notices are sent to the concerned individual panchayats. Often the site of the public hearing is far away from the site of the project, and for obvious reasons, the affected public finds it difficult to spend their time and resources to make it for the hearing. Moreover, the issues raised by people in these hearings largely remain unanswered, and it is not known if the public hearing reports that are presented to the ministry.
Environmental Justice
Legal means are often out of reach of the poor and are often misused by vested interests. This gets exemplified in the case of environmental issues, given how complex and interconnected they are.
It was to dispense justice in matters solely to do with the environment that India took a progressive leap and set up the National Green Tribunal (NGT) in 2010. The NGT has turned out to be a fairly efficient and strong recourse of justice.

Public Interest Litigations (PILs) have also played their part in bringing about much-needed change; Almitra Patel's PIL that led to the creation of the Municipal Solid Wastes (Management and Handling) Rules, and M.C. Mehta's PIL to prevent Kanpur's leather tanneries from releasing domestic and industrial waste into the Ganga are just two of many such success stories.
Further, in keeping with the spirit of public participation and increasing the efficiency of our systems, decision-making powers must be divulged to local institutions; administrative levels closest to the impact site should be empowered to act on complaints, restorations, collect information, levy fines and more.
Regardless of how effective judicial mechanisms are, it is worth noting that delivering justice relies heavily on the availability of information and lively public participation. It is the last step in a collaborative process.
Building a Green Democracy
It would be harsh to say that India is not making an effort to improve its systems. With a strong right to information law and a relatively strong 'green court', the country has slowly, yet surely been gravitating towards a more open environmental democracy. That being said, the subcontinent ranks 20th on the Environmental Democracy Index; while this indicates that information and remedial means are relatively accessible, India's public participation has miles to go before prioritising the environment becomes a campaign promise.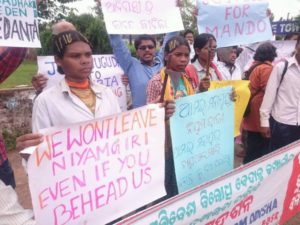 As the subcontinent continues to run after economic growth, it is absolutely essential to proceed with caution. A democracy is only as strong as the participating body politik. For genuine development, India's politicians, citizens, corporations and environmentalists must come together to improve the processes whereby common resources are managed while including the communities most dependent on them into the conversation.
Featured image courtesy Shiv|CC BY-SA 4.0