Who Are We?
The Bastion, founded in 2017, is an independent development journalism platform. We publish development-specific analyses, ideas, debates, and reportage, that shed light on the issues at the centre of India's development narrative.
Our Mission
In recent times, sensationalism, controversy, and the race to disseminate news first has resulted in the swift and dangerous decline of well-researched and informed opinions available in the media. This is especially the case in India. 
To combat this trend, we produce one piece of content every weekday, which allows us to prioritize research and well-grounded journalism over and above anything else. At The Bastion, we aim to bring you India-centric stories that may not always make it to prime time television or the front pages of newspapers, but nevertheless lie at the core of the nation's future growth and development.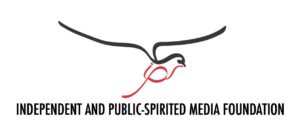 Independent and Public Spirited Media Foundation has provided financial support to Bastion Media LLP for the purpose of reporting and publishing stories of public interest. Independent and Public Spirited Media Foundation does not take any legal or moral responsibility whatsoever for the content published by Bastion Media LLP on their website or any of its other platforms.
Chirag Chinnappa
Co-founder & Chief Editor
Ipsita Misra
Education Associate
Sourya Reddy
Co-founder & Chief Executive Officer
Sumit Kumar Yadav
Film Associate
Swagam Dasgupta
Co-founder & Research Director
Vaishnavi Rathore
Environment Associate