Written by Aarathi Ganesan 
Indian education policies often attempt to provide the best educational outcomes to a majority of India's diverse children. Although necessary and beneficial in their own right, these policies are yet to redress the serious learning deficit within Indian classrooms. For example, according to the 2017 ASER report, 50% of surveyed Indian students could not perform basic mathematical operations. These larger policies continue to produce substandard education systems because of local issues that can go undetected by large-scale Central and state governments. Given the diversity of India's population, however, failing to address niche issues produces only partially successful education policies. 
Read More: A Tale of Two Histories: Where Is the Northeast in Our Textbooks?
Through its focus on liberal education and contextualized classroom pedagogies, the recently submitted Draft National Education Policy, 2019 hopes to usher significant change. A ₹94,000 crore education budget, which is only 4.6% of our GDP and inefficient implementation of educational schemes at the ground level makes it hard to remain optimistic about the government's ability to single-handedly tackle poor educational indicators. 
In this scenario, an unlikely character enters the scene. This is the well-financed business corporation, which could be key to identifying and resolving complex, local educational issues. Popular Corporate Social Responsibility (CSR) initiatives across the education sector have been invaluable light for plugging various gaps that India's massive state infrastructure sometimes cannot reach, or sometimes may not even be aware of. The Centre seems to have taken note of this potential, with Finance Minister Nirmala Sitharaman announcing that corporate spending on publicly-funded research in the STEM fields would count as CSR spending.
Why CSR?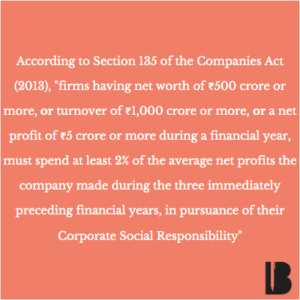 CSR initiatives usually focus on issues that align with the company's own skill set and founding ethos. Companies function in diverse ways across multiple sectors, utilizing unique (if not niche) skill-sets in their operations. When these unique aspects of a company's operations are combined with education outreach programs, they provide innovative solutions to previously under-recognized educational issues. 
These solutions can be impactful because of the resources a large company has: its dedicated funds, technical and logistical expertise and a narrow focus area. Not only can CSR initiatives that address unique educational gaps help brighten the futures of thousands of Indian children and young adults, but it also opens up the larger terrain of educational interventions in Indian policy-making. 
For example, much has been written about India's need to improve technical courses alongside professional ones. Despite PM Modi's flagship 'Skill India' initiative, it is still the IITs, IIMs and NITs that grab headlines and remain the foci of India's larger educational policies. To fill this gap, Samsung has set up 20 well-equipped Samsung Technical Schools across the country, in collaboration with the Ministry of Small and Medium Enterprises. Bringing to the table its fifty years of experience in engineering, technology, and servicing, it offers enrolled students the opportunity to engage with mobile product servicing in a well-funded and maintained institution. Furthermore, certification from the school provides a cushion of respectability and upward mobility in the profession beyond the expertise gained.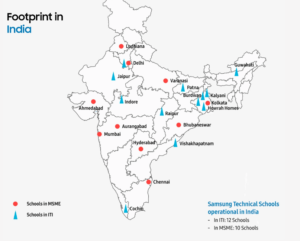 In other cases, corporations help plug important gaps in educational curricula. Many students spend years in school memorizing syllabi useful for exams. However, upon leaving school equipped with this information alone, they often find themselves ill-equipped to navigate a sector fundamental to the rest of their personal and professional lives: the financial sector.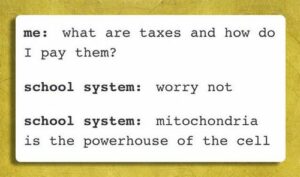 HDFC Bank, which supports a wide range of educational initiatives, has identified this gap, lending its financial expertise to Indian classrooms. Under its 'Mel Jol' program, it has developed financial literacy programs for underprivileged students across the states of Bihar and Chhattisgarh. Recognizing the reality that it is underprivileged children who often have to generate income from a young age, Mel Jol provides them with the knowhow and confidence to engage with India's banking system, ensuring better resource management and thus financial security in the long term. The program currently reaches 30,000 children across the two states. 
The Flip Side of 'Social Altruism'
Therefore, CSR initiatives across different levels of education clearly bear the potential to address some of India's unique educational contingencies. Yet, because CSR is a mandatory expenditure to be incurred by a large company, several use the expenditure to try and benefit their own larger operations as well. CSR projects in education, especially in the case of companies engaged in heavy industries, often take place in the vicinity of their factories, to help 'develop' (read: pacify) local communities who bear the brunt of their activities. 
For example, Hindustan Zinc (HZ), a subsidiary of Vedanta Limited and the world's second-largest zinc mining company, engages in heavy mining activities in Rajasthan. It engages in multiple CSR initiatives across sectors like Health, Water, and Education in the 5 districts it operates in, namely, Udaipur, Rajsamand, Chittorgarh, Bhilwara, and Ajmer. Under its educational initiatives, HZ has been particularly successful at strengthening under-funded Anganwadis run by the State. In the case of the latter, 60,000 young children have benefited from well-funded early childhood education.
Read More: Quality and Quantity: Assessing Early Childhood Development Initiatives in India
Although its CSR interventions in education are commendable, they cannot be isolated from the larger context of HZ's operations in Rajasthan. In Udaipur, as The Bastion has reported, HZ has been partially responsible for precipitating a water crisis for residents of the district, by diverting huge volumes of clean water from lake Udai Sagar to its factories and mines, only to dump polluted water back in turn. If local communities and their children face water insecurity because of HZ's larger functioning, compromising their health and educational performance in the long run, then the impact of its CSR programs, grounded in an apparent commitment to ethical development and stakeholder participation, stand partially invalidated.
Similar concerns surrounding corporations' CSR projects abound. Although company reports and glitzy websites talk of generous CSR endowments, the specifics of how the programs are implemented, their sustainability independent of corporate financial assistance, and their long term impacts on educational issues and localities evade the public eye. Without this data, it is impossible to rigorously evaluate the impact of CSR programs, and their larger operations effectively. Measuring the genuineness of a corporation's commitment to 'social responsibility' has complications; this is an issue in a country witnessing fast-paced development at the hands of large companies. 
It is clear that Indian students stand to benefit immensely from CSR interventions across the education sector. Strengthening — if not reorienting — the monitoring systems under Section 135 will only help ensure that these initiatives service the needs of not only the students but also the larger social realities they are tied to.
Featured Image Courtesy: Nithi Anand, CC BY 2.0.
Aside from her work as Editor at The Bastion, Aarathi explores the cultural intersections between gender, technology, and development in South Asia in her free time.