According to the National AIDS Control Organization, an estimated 2.34 million people were living with HIV in India in 2019. The same year, 69,220 new cases were reported, translating to 190 new infections every day and 8 new infections every hour. For people with HIV on the lower end of the economic spectrum, cost and accessibility to HIV treatments and drugs remain an issue. Managed by the Camillians, an International Faith-based Organization, Sneha Charitable Trust (SCT) was founded in 2003 to provide comprehensive and holistic healthcare and education to such persons living in Karnataka. 
With its presence now spanning across South India, the latest instalment of SCT's work in this sector is the I'MPossible Fellowship. Launched in 2020 under the TFIx incubator, the two-year Fellowship engages HIV-positive youth as Fellows to create education and career pathways for them at the grassroots level. "We work with orphans and vulnerable children (OVC) infected with and affected by HIV to help them lead a healthy and productive adulthood," says Michael Babu Raj, the Technical Officer at Sneha Charitable Trust. "To ensure their quality of life and future, our I'MPossible Fellowship comprehensively addresses their needs for education, health, psycho-social support, and vocational training."  
That this is SCT's prerogative is easy to understand. OVCs affected by HIV remain severely stigmatised in Indian society. This often leads to emotional, educational, and occupational difficulties in the long run—all of which the Fellowship aims to gradually solve by supporting the skill development of these individuals. "I joined SCT after the demise of my mother to HIV in 2010 and was quite unsure of how my journey would pan out," says Ajiteshwar*, an I'MPossible Fellow. "I believe that I have come a long way from someone who wouldn't believe in the cause of education, to someone who has experienced the transformative power of the spaces created by SCT. The uncomfortable truth is that our background dictates everything, and so it becomes our responsibility to make a difference, play our part, and force change for people of our community."
Experiences of Education and Employment for People Living with HIV in India
"The disease exacerbates the affected person's world in two ways: they go through the perceived stigma of being an HIV patient and the self-stigma of being affected with the disease," says Michael, who has worked in this sector for 20 years. Children and families face the fallout of this discrimination differently. "In many cases, the child is not infected but the parents are. However, the child is still largely affected by HIV as the stigma affects the family as a whole. There are [currently] 25 lakh individuals living with HIV in India, but in the larger context, these figures also represent the 25 to 35 lakh families facing discrimination too. This comprises around one crore people affected by this deadly disease," he says. This familial discrimination has knock-on effects for children. "These children witness severe illness in the family, parental death, financial crisis throughout their lives, they carry a lot of disappointment and stigma [from a young age]," Michael explains. "All of them share a common misfortune, yet each one of their problems differs according to their subjective contexts." 
Children Living with #HIV account for 3.4% of the estimated 23.49 lakh people living with HIV in India and sadly many end up in orphanages. The most common route of HIV transmission among children is through mother-to-child. pic.twitter.com/7PLRXg42Vu

— End AIDS India (@EndAIDSIndia) April 21, 2021
Gender plays a major role in these cases: especially in the case of HIV positive girls. In Michael's experience, this is because families are not only concerned about her survival, but also about their potential lifetime dependency on the family due to uncertain marriage prospects. "In the case of a single or widowed mother, the scenario is worse as the socio-economic factors came into play," he shares. "It is generally assumed that a single man can still afford to bring up a child affected with HIV, but a single mother is ostracised owing to her financial challenges while sustaining the family. She is also treated unequally by fellow community members who demand a higher house rent of them or question their chastity. In our experience, such women are often considered immoral if men paid them visits." 
These incidents remind us that HIV as a disease is popularly associated with sex workers in India, with any kind of contact with a HIV positive patient assumed to be of a sexual nature. Women, whether sex workers or those with HIV, or both, face double discrimination simply because of their gender. This is despite the fact that India's sex workers are recognised as some of the central forces raising HIV awareness and curtailing its spread on the ground for decades now.
The hardening of such diverse forms of stigma, particularly vis-a-vis the orphaned and vulnerable communities (OVC) infected with and affected by HIV, ultimately impacts their education and ability to learn. Advancements in treatment for HIV allow for children to be at home with their families, leaving scope for some schooling. However, children who are very weak in the initial stages of the disease aren't admitted into schools to prevent stigmatization, as they're prone to skin allergies and other health conditions. "Being children with unique identities and physical impairments makes it difficult for us to settle down and fit in the school environment,"  says 22-year-old Kamlesh*, an I'MPossible Fellow. "Most of the students also drop out of school very early because of their poor economic backgrounds and lack of support from families to pursue education."
However, beyond school, employment in the long run for such persons also remains difficult to secure. Stigma and discrimination at the workplace are reflected in the form of few employment and livelihood opportunities, in addition to the workplace exclusion faced by the person affected by HIV. "Job opportunities are minimal in some domains, for example, in the field of medicine," says Michael. "In most cases, persons affected by HIV are unwanted and only a few of them are successful in the careers they pursue." Despite the existence of 2009's National HIV and AIDS Policy and the World of Work anti-discrimination policy, persons affected by HIV still end up losing their jobs. "Some of us have to stay away from home as Paying Guests (PG) in hostels to pursue jobs. The PG environment becomes challenging because we live with people who are not affected by the disease. In such cases, we're ostracised and looked down upon because people either do not want to stay with us, or force us to explain our medication to them" says Ajiteshwar. "Employers also cite reasons like 'ineffectiveness' or 'absenteeism', making it difficult for them [the youth with HIV] to fight against them," Michael continues. "In some cases, their families actively discourage them from engaging in these situations to avoid the onus of tiresome legal procedures."
Designing a Fellowship for Children with HIV
Currently, SCT engages between 10 to 15 HIV-positive adolescents and youths between the ages of 18 to 23 as Fellows and Mentors under the I'MPossible Fellowship and trains them to replicate their experiences for 350 more children. Seven of the Fellows are completing their graduate education while three have completed their undergraduate education. 
The organisation's model of learning and leadership partly draws on its legacy of work in the social sector. SCT's initial care interventions in 2003 were in the HIV scenario. This led to the opening of the  Sneha Kids' Home in Mangaluru in 2005 and the Sneha Care Home in Bengaluru in 2008 to comprehensively respond to the needs of OVC living with HIV. Using education as a tool of sustainable empowerment, they worked with these children on basic numeracy and literacy skills. Students in Grades 10 and 12 were supported curriculum wise, while vocational training and capacity-building initiatives were also held for the students. In 2020, SCT finally joined the TFIx incubator to further develop its model of education and leadership for children with HIV. 
Through the I'MPossible Fellowship, SCT now works with these youth to build their skills and abilities for job readiness. This is done by providing need-based support to the children and comprehensively addressing their real and felt needs on education, health, psycho-social support, and vocational training. After two years of support, Michael aims to equip them to take ownership of their own learning and network themselves to secure paid employment.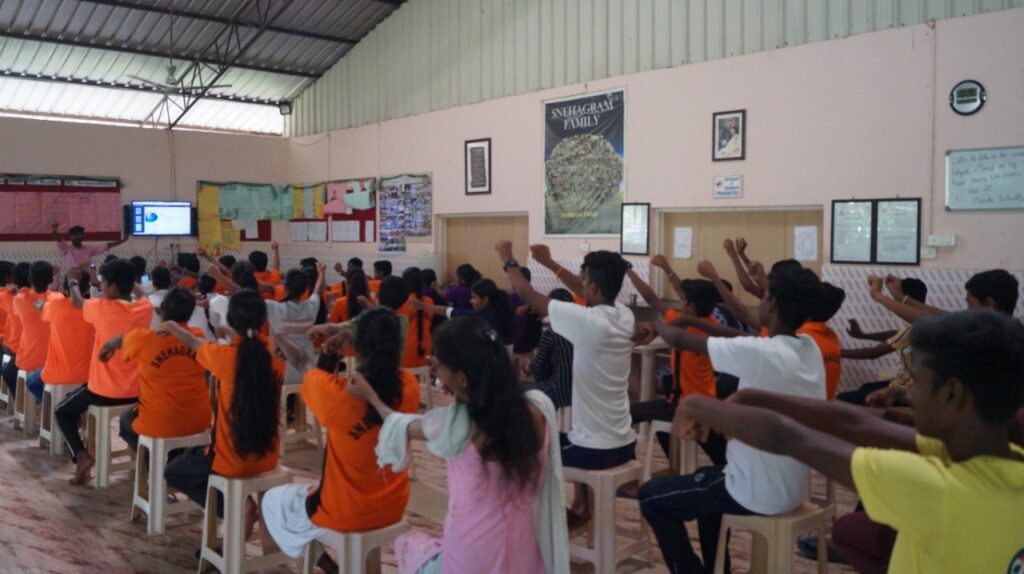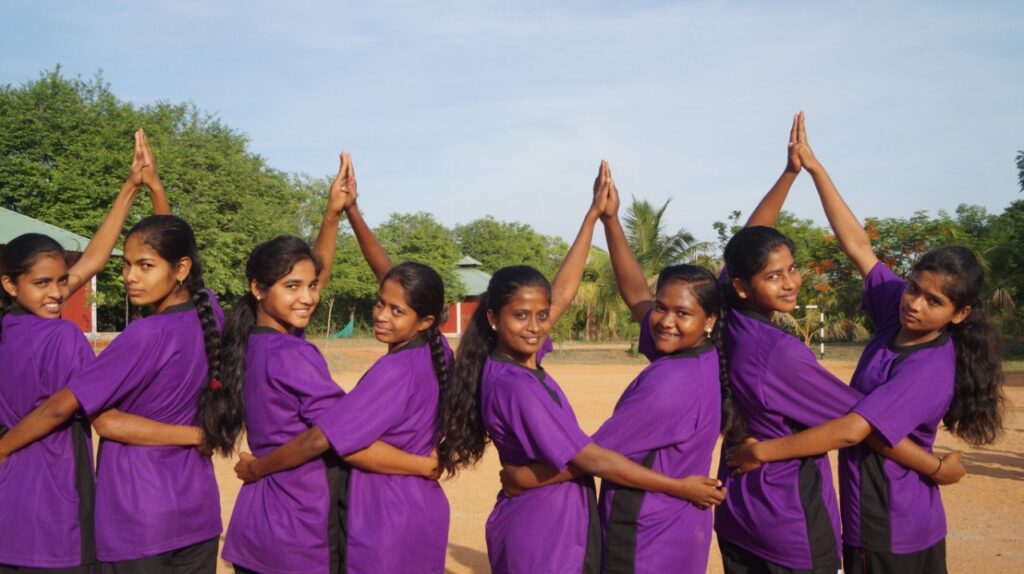 "Our Fellowship model is built on securing four Sustainable Development Goals for our children: Health, Gender, Livelihood, Education," Michael shares. "The year is divided into 25 to 30 weeks where we run themed modules on these areas, which include activities and spaces for learning and sharing." Much of this is achieved not through just traditional methods of schooling: but through a unique practice-driven model that pushes the fellows to productively harness their experiences to help others who may be in need of support. 
For example, to develop leadership skills, mentors reach out to the HIV-infected children residing in rural areas or those belonging to urban poor backgrounds, to gradually both support their needs and educate them on the possibilities of an alternative future. "We encourage them to spend three to four months on the ground, where they learn about these groups through observation, participation, and exposure. To help them engage with these new children constructively, we hire facilitators who conduct skill and capacity-building sessions for them. This helps them form a vision for themselves and society. To build their experiential knowledge of the world, they're also connected to our partners working closely with HIV-infected youth and are given the opportunity to engage in their programs." 
The impact this leadership responsibility has on the Fellows is clear. "Being a part of SCT has made me realize that education not just improves the quality of our lives but also enables us to leave our worlds better than we found it," Ajiteshwar adds. "It has significantly altered my life: it changed my narrative to 'where I come from will not decide where I go'. But, the best part of this is that it has given me a community, an ecosystem of support, and a realization that I can make something out of my life."
Ajiteshwar continues: "today, I am more confident in my choices. I also have the courage to dream bigger and the conviction to chase those dreams." 
Through the Fellowship, SCT also aims to build partnerships with institutions providing services to children with HIV, or those willing to share their knowledge-base and expertise to support them in leading healthy lives and meaningful careers. Fellows are also actively trained in leadership skills to support this vision, and are encouraged to build relations with the relevant government departments to strengthen the delivery of schemes benefiting this population.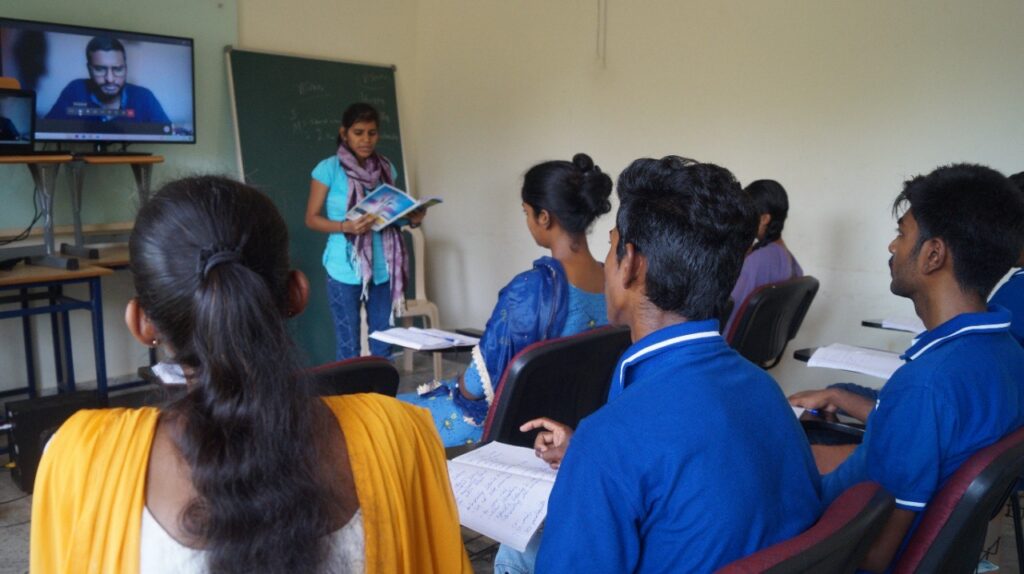 "I think it's safe to say that the Fellowship has been a life-changing experience and brought out the best in me," says Kamlesh. "It's taught me what it means to really believe in the potential of a child and cultivated in me a sense of possibility to do the work it will take to level the playing field for all children of our community."  
The question of the employability of people with HIV still remains a sticking point. To ensure that the Fellows find jobs that match their skills, and are discrimination-free, Sneha relies on its partner networks. "We take the initiative of reaching out to our partners, and share the context of our Fellows with them," Michael says. "We build their profiles on their behalf and then figure out the kind of talent these institutions are looking for and what the gaps are. We then train our Fellows for these jobs which range from pursuing other national/international Fellowship programs, teaching in schools, or working as program staff in the HIV sector. Some of them also choose to work in large scale government programs too." Kamlesh, who has completed almost a year of Fellowship with SCT shares, "the Fellowship has also helped me realize what I want to do after these two years. In the longer run, I want to become a Chartered Accountant. But, I also want to continue as an educator, one who inspires more people like me to unleash their potential. I hope to stay connected to the ground realities of people of my community and constantly develop mindsets, systems, and myself. "
Cognizant, the American Multi National Corporation, was one of SCT's initial partners who trained the Fellows in employability skills like English Communication, Consumer Relationships, Salesmanship, Negotiation, and Decision Making. SCT also works with the employer to negotiate extra medical leave for such employees every month, so that they can purchase the HIV medicines they require to live a healthy life. "We have noticed that negotiating additional medical leave has worked in their favour. It not only curbs their sickness throughout the month but also keeps them mentally satisfied with their job" says Michael.
Cognizant is also promoting higher education for the Fellows by allowing them to register for masters programs at the Indira Gandhi National Open University free of charge. Post completion of the first run of the I'MPossible Fellowship this year, Michael is encouraging the Fellows to explore different Fellowships and opportunities in the education landscape. "We want our fellowship to be a stepping stone for them to move up the ladder of success," he says. 
The Road Ahead 
Despite the many examples of this NGO stepping up to support the country's most marginalized, squeezed funding, resource mobilization, and redundancies remain a struggle. As people grapple with the COVID-19 crisis, SCT's donors are shifting their funds towards food, healthcare, and humanitarian relief. Having secured 50% of the Fellowship budget this year, Michael shares, "around five to six of our Fellows are being provided with free food and accommodation for a period of one year, leaving us with the only burden of paying their stipend of ₹5,000. While the Fellow and Partner honorariums remain partly funded, our technical team is still unfunded leaving us unsure of what the future holds." 
Financial roadblocks aside, Michael plans to get an experienced educationalist and counsellor on board soon to further develop the Fellowship's curriculum and model. "We now have a community committed to alleviating the lives of persons with HIV to share our challenges and learnings with, and to seek support from. Together we're moving closer to our collective goal  that one day, all children will attain an excellent education."
---
*Names changed to protect identity. | Featured image: courtesy of Michael Babu Raj.