Written by Kartik Sundar
Imagine having slogged on the football field day in and day out for your entire life, all to work up to the moment where you don your country's colours on the biggest stage there is — the FIFA World Cup. Ready to give it your all in the most important set of 90 minutes you have ever played, you suddenly hear a barrage of racial slurs from the stands that shatters this treasured moment. Unfortunately, this is the dark truth, and not an uncomfortable fantasy, of the footballing world. Discrimination is a persistent and depressing reality for many footballers.
Russia's Tussle with Racism
In March this year, France beat Russia 3-1 in a friendly at St Petersburg Stadium. Despite the victory, the French left St Petersburg with a sour aftertaste; their players were subjected to racial slurs by Russian fans in the arena. French players of African origin like Paul Pogba and N'golo Kante were subjected to monkey noises, in what seemed to a recurring trend of discriminatory incidents for the World Cup hosts. One only needs to look at Danny Rose's recent statement to understand the gravity of the situation; the England and Tottenham defender publicly declared that he doesn't want his family to come for the World Cup, fearing that they would be racially abused, and fearing for their safety. The Russian police has a record of failing to act on incidents like this, with their coach Stanislav Cherchesov even saying, "I do not think we have racism on a scale that needs to be fought" in March this year.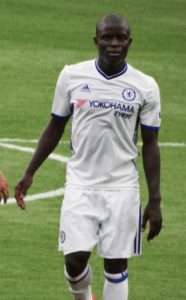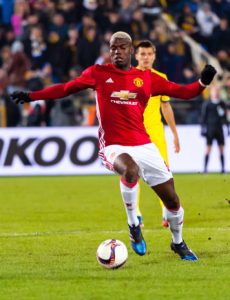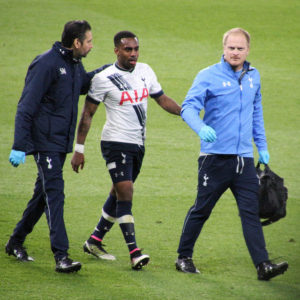 The incident during the France-Russia game was not isolated; it did not come out of the blue. It was another one in a long list of instances, in a country that has historically failed to curb discrimination. Russia's history with racism is well noted, with Amnesty decrying that it was "out of control" back in 2006.
Just this Wednesday, the 13th of June, a Russian lawmaker, Tamara Pletnyova warned Russian women to not have sex with non-white men as their mixed-race children would inevitably face discrimination. Pletnyova's comments were not intended to be malicious as much as they were intended to be cautious. She simply recognized the unfortunate reality that non-white people face in Russia.
The vitriol extends to the Muslim community as well. The 2016 European Islamophobia report noted that racist remarks against Muslims made by opposition representatives "have already become commonplace in Russia." While this may not be unique to Russia, it is certainly concerning to the host of Muslim players who will step on the pitch. With a reported 19 racist and homophobic chants recorded this season in Russia, fans and players from minority groups world over are unsurprisingly worried.
Addressing the Issue
How then do the Russian Football Union (RFU) and FIFA plan on fixing this deeply troubling issue?
While he is adamant that the problem is not unique to Russia, the deputy prime minister Vitaly Muto has said that Russia has a 'zero tolerance' policy on racism. The RFU also has a commissioner in place, who is dedicated to addressing racism in football.
After

fining

the RFU a pitiful amount to the tune of 30,000 Swiss Francs, FIFA has a lot to prove in the upcoming tournament.
The 63rd FIFA Congress in 2013 resolved to fight against racism and discrimination, and promote humanitarian values. It made sure an anti-discrimination officer was available to identify potential acts of racism as well as implementing action plans and stricter sanctions for those responsible for discrimination. In 2017, FIFA introduced a three-step procedure that gives power to the match officials to decide how to act when racist/discriminatory acts happen during a game. First, the referees can make a public announcement, requesting for the act to be stopped. If this appeal fails, it can be followed by suspending the match. If there is still no sign of stopping, the referee can ultimately abandon the match. Perhaps most importantly, the 2018 FIFA World Cup will be the first one to implement this dedicated anti-discrimination monitoring system. Following a rather successful implementation at the Confederations Cup last year, we can only hope the success is replicated this year.
For a sport that is often hailed for bringing people together, football has had a troublesome past with racism. Despite positive progress, FIFA still faces roadblocks in curbing it entirely. Incidents like the one in St Petersburg aren't just endemic to Russia. Back in 2014, Dani Alves was victim to similar racist taunts by fans in Villarreal, a Spanish club. Even with a discrimination-free World Cup, the fight is far from over. However, if on the largest stage and in a historically problematic country, we can enjoy a World Cup free from discrimination, it would be a giant step in the right direction.
Few other sports can successfully boast bringing people together across race, creed, and nationality; this is precisely why fighting against all forms of prejudice is intrinsic to the beautiful game itself.
Featured image courtesy Wikimedia|CC BY-SA 4.0