Co-authored by Raka De & Tanvi Mehta 
On the 1st of February 2018, the interim Budget announced by Piyush Goyal saw a 10% hike in allocation towards education — for both, higher and school education — from Rs. 85,316 crores to Rs. 93,847.6 crores. However, not all State Budgets replicated this spirit. Take the golden state of education, Kerala, for example. The first state to have achieved universal literacy in India, Kerala pledged 15% of its 2019-20 Budget on education, 2.5% less than that allocated in 2017-18. Additionally, in 2018-19, while it did meet a majority of the allocated 16.3% of its budget, it still has never been able to fully utilize its entire budgeted amount.
Meanwhile, tucked away in the folds of the Himalayas, Himachal Pradesh's brief period of complete utilisation of its allocation went unnoticed. With a new model of educational development, the mountain state has been showing unprecedented progress in its outcomes. By placing local community engagement, innovation and accessibility at the heart of their efforts for over two decades, the state has managed to carve out a more inclusive method of reaching its goals.
A Community-driven Approach
Despite a challenging terrain, the land reforms in Himachal Pradesh were crucial in creating a sense of solidarity and accountability in respective communities. With different groups now taking part in rising prosperity, the period between 2000 and 2010 saw the emergence of an engaged community that consistently prioritised education. Such community-driven demand made it possible to create suitable infrastructure and assured access to schools even in the most remote places. And this forms the heart of the state's education outlook even now; recently, Chief Minister Jai Ram Thakur specifically highlighted the opening of virtual classrooms in remote schools of the state along with the opening of 15 new Adarsh schools while presenting the State Budget.
With political commitment consistently aimed at prioritizing education, district level officers were often directly responsible for taking decisions related to educational policies. Such policies were therefore grounded in observation and actively tracked the needs of local communities. This resulted in better targeting of beneficiaries living in dispersed settlements. A Public Report On Basic Education (PROBE) found that the average time to reach school was 20 minutes — a major achievement, given the scattered nature of settlements, especially in the rural areas. The Education Guarantee Scheme was another effort that saw great results; it promoted an inclusive model of education with mobile schools for migratory Gujjar populations, special focus on remote tribal districts like Kinnaur and Spiti, homeschooling for disabled children and the identification of children with special needs.
Unlike Kerala, Himachal Pradesh's schooling revolution was not rooted in social movements and left-leaning political parties. Here, informal support structures (like Mahila Mandals and other groups) and public demand for schooling gave birth to a resilient system of education. Often citing better marriage proposals for girls, better jobs for boys and the development of simple life skills amongst others, parents were supportive of educational initiatives. Civic responsibility translated into social mechanisms where societal respect even encouraged some to lead such initiatives.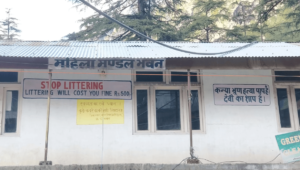 It was, in fact, the interaction of formal institutions and informal support structures that allowed for the 'schooling revolution' in Himachal Pradesh, and formed a stable system of education and accountability. To their credit, the various state governments since 2000, worked hard to create a nurturing environment for the effective proliferation of this system.
A higher per capita expenditure on education, reduced costs for parents, free textbooks as incentives and massive improvements in road infrastructure and bus services were key in bringing about this change. An increase in the number of teachers recruited, especially in the 2000-2010 period led to a fall in the pupil-teacher ratio. This ensured personal attention to each child, a phenomenon that had a very significant impact on making children want to attend school. The revolution was a witness to the transformation of children to ambitious young adults.
A Model to Follow
Around the same time — between 2000 and 2010 — Kerala's system of education came under scrutiny. With inadequate attention being paid to the needs of the disadvantaged groups, an increase in private costs borne by the students themselves and the rise of non-financial barriers to entry, it received flak for a disproportionate system. The Human Development Report of 2005 in the state flagged the low enrollment ratio of the poor in higher classes, particularly the Schedule Castes (SC), Schedule Tribes (ST) and Other Backward Castes (OBC) groups. Additionally, a 2003 CSES study on Alternative Schools found gender stereotyping in the learning materials, making women laggards in the social and political discourse. These exclusionary trends continue even now; the state has struggled to control the dropout rate of its ST students, especially in the Wayanad district, which recorded a 77% dropout rate in 2011-12.
While there were no fees charged on students in schools, expenditure on examination fees, reading and writing materials, travelling, clothing and private tuition imposed financial constraints on lower income families. Further, the rise of non-financial barriers like entrance tests for lower-income families added to existing constraints. In order to tackle this, coaching centres were set up for a fee. This again fed into the cycle of financial constraints. What started out as a model system had been reshaped into a vicious cycle.
On the other hand, Himachal Pradesh managed to defeat such issues; with carefully designed policies, traditionally excluded groups like SC, ST and OBC saw a higher increase in post-primary educational attainment. Further, with the help of active Women's Associations, female education also saw a distinct rise. The brief but positive feedback between belief and behaviour in Himachal Pradesh may have important and long-lasting implications for other states in India.
Ultimately, flexible bureaucratic norms which allowed for extensive public participation fuelled the revolution. While the origin lies in the realisation of a symbiotic interaction between policymakers and parents, adequate allocation of funds towards education and the veritable utilisation of such funds, the real challenge lies in sustaining such a revolution. Himachal Pradesh seems to have found both, the political will and administrative capacity, to not just sustain this model, but to thrive from it.
Featured image courtesy Pablo Evans|CC BY 2.0