Tiffin made, 

Bags packed, 

Books bought, 

Uniform ironed, 

Sent to school, 

Ensuring homework is done, 

Repeat. 
This used to be a standard day for parents. After all, it was in-person interaction and movement between homes and schools that were the key factors that supported the entire education process. 
And then, the world grappled with COVID-19; the pandemic forced our lives to a grinding halt, including everything we considered 'routine'. As the ties between the physical school and the child lie broken for over five months now, the average daily 6-8 hours of schooling has transformed into the current model of online classes, WhatsApp groups, and phone-based lectures. Along with the learning model, the role of parents has also evolved.
Phone data recharged, 

Online classes registered for, 

Books collected from neighbours,  

Messages checked, 

IVRs listened to and tasks jotted down, 

Calls made to teachers, 

Repeat?
Over the years, school systems and learning structures have been slowly created to enable children to receive an education. A parent's involvement in their child's studies or learning, is governed by this same systemic framework drawn up by schools, teachers, and even tuition centres.
Yet, while the role of a parent in their child's education has been a widely-discussed topic during this pandemic, we probably have not talked about it enough, especially when it comes to underprivileged parents. Our close work with under-resourced and marginalised parents of children enrolled in government schools has revealed some intriguing insights on the fortress that is the Indian education system.
Parenting During a Pandemic
We reached out to around 2,000 parents in New Delhi over the phone during the lockdown. These parents are engaged in low-paid jobs or small businesses, and are often migrant workers. We sought to hear them out, and to talk about their thoughts, insecurities, and anxieties.
One of the many things we spoke about, was the nature of academic support they were able to provide their children. Our data reflects that parents are not able to assist their children substantially, or to help them understand or complete their learning tasks.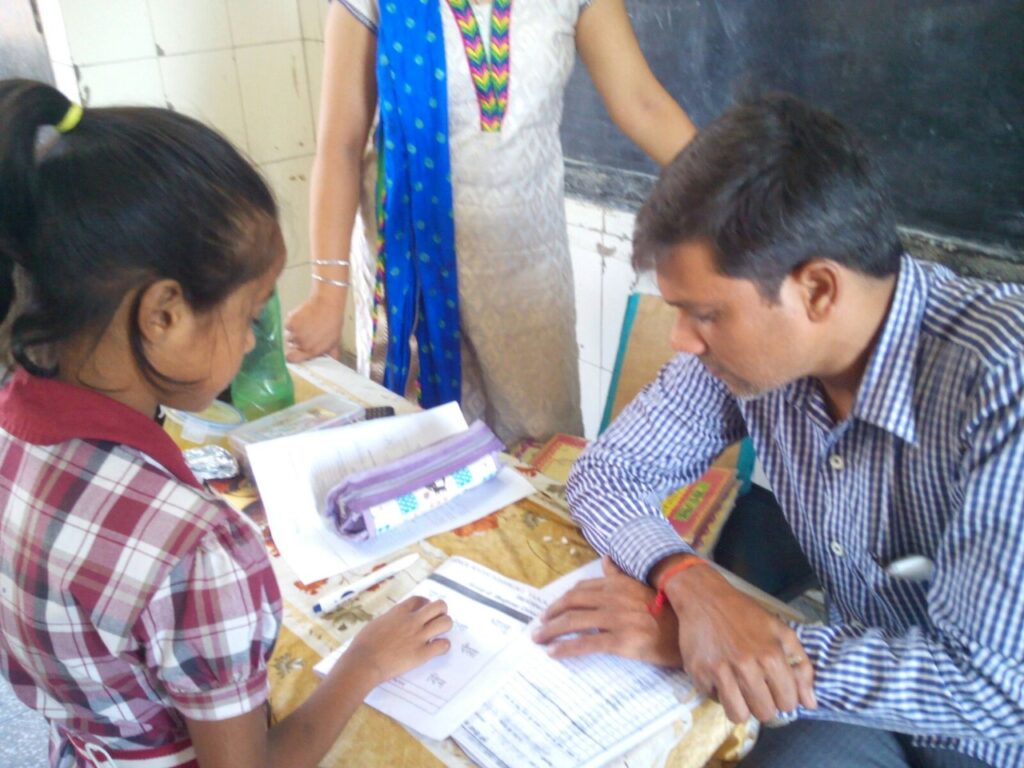 For almost 32% of these parents, their support takes the form of giving their mobiles or internet devices to their children for learning. The next best task they can do is to remind their children to study every day, and to prepare timetables for them, which comprised 19% and 18% of the responses respectively. 
Only around 1% of these parents recorded that they were able to help their children by actually trying to use the material available at home to teach concepts to them. This result, however, might not be surprising. For the parents dealing with financial instability, depleting savings, and an uncertain future (a major concern for 64% of our respondents), perhaps their child's education isn't the first worry on their mind. 
But over and above that possibility, we might be dealing with a more fundamental, structural issue with our education system.
The Fortress of the 'Indian Education System'
"Hum kya madad kare baccho ke padhai mein, hum toh khud padhe-likhe nahi hai!" (How can we help in our children's studies, we are ourselves not literate!) 
"Hum principal ke samne kaise baat kare, hum toh utne padhe-likhe nahi hain," (We are not educated, how can we speak over the principal of the school?) 
These are some of the common things we used to hear while working before the lockdown. Nowadays, the concerns are different, as we heard over our calls. 
 "Whatsapp par diya gaya homework, mushkil lagta hai aur samajh bhi nahi aata hai." (The homework sent via WhatsApp is tough and I am unable to comprehend it.)
"Mujhe darr lagta hai teacher se baat karne mein, mai kya hi bolu unhe?" (I am scared to speak to the teacher, I don't know what to ask her.)
 Our data enumerates this same problem. Around 55% of our respondents have not talked to their children's teachers during the lockdown. Around 24% of them stated that they didn't know what to talk to the teachers about, or if talking at all would be appropriate. Almost 27% of the parents did not call the teachers, despite not having information on government learning programmes, or what to study, or how to complete the tasks received. 
This indicates a deeper problem: that this group of parents probably weren't aware of how and where teachers can support them.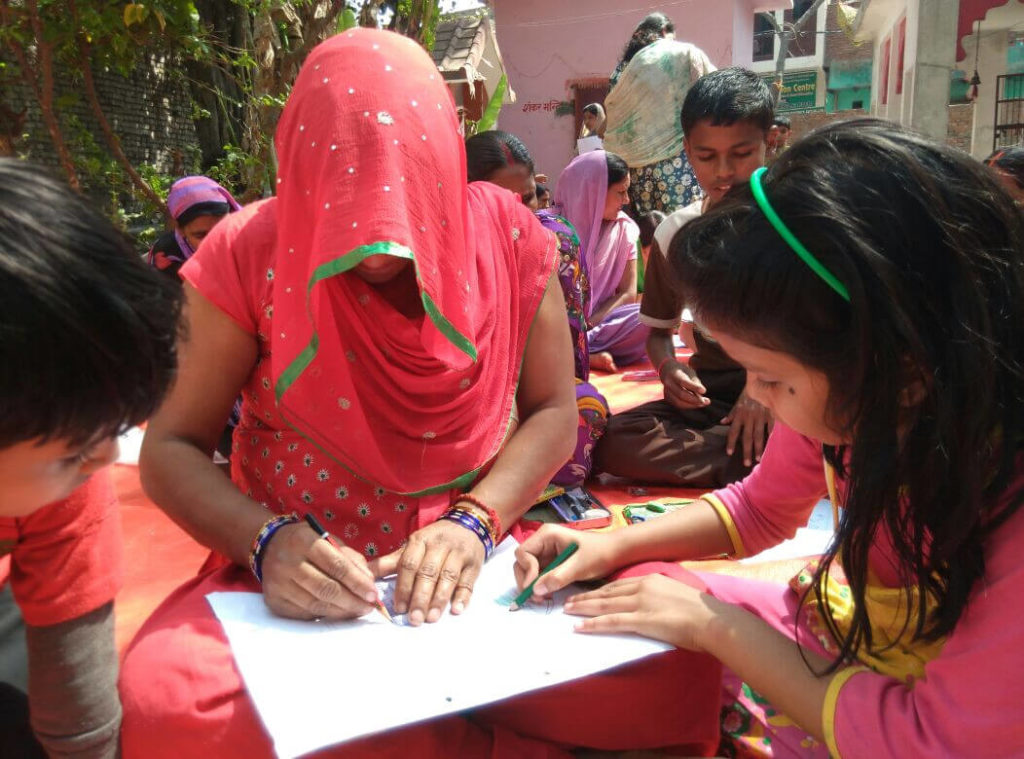 The reality is that there is not much of a difference between the kind of helplessness parents used to demonstrate before the lockdown, and their concerns now. Their tasks might have changed, as has the context. In fact, the context has probably become even more chaotic, confusing, and challenging! But, ultimately, their position has stayed the same: they are unable to substantially help their children to help them achieve their desired academic and learning outcomes. 
This inability to help fundamentally stems from their deep-rooted insecurity while dealing with the world, or systems, of 'learning'. This is perhaps the case because the system we created over time alienates the people who have fewer years of institutional education, or are less-resourced.  
Bringing Down the Fortress
And so, as we debate the future of the education sector, the question of parental involvement in a child's learning is, although only a part of it, is an extremely important cog to consider.
But even as we acknowledge, we are yet to really ask parents themselves how they view their roles. While parents are certainly willing to play the roles we chalk out for them, are they well-equipped to do so?
For example, there are huge numbers of students who don't have access to technology, require special study aids, or will be forced to leave schools in order to support their families. The question of the learning needs of such children is even more intense. To aid their learning, we need to think much more creatively about what parents can do to help them.
To increase inclusivity in school #education & participation of parents, #AspirationalDistrict Lohardaga launched Mission Vidhya in 50 Schools of the district, in partnership with @saajha_IN, @cinicell and @tatatrusts. pic.twitter.com/VY23xy28ZY

— NITI Aayog (@NITIAayog) September 2, 2019
Although unfortunate (if not dreadful), the pandemic has given us time to reflect on and refuel the education system. The major lesson here–as noted in the new National Education Policy–is the need for a holistic and sustainable approach to education. A structured approach would be to accommodate, realise, and leverage the potential of parents to impact the educational outcomes of their children. 
Doing this isn't as difficult as it may seem. All it takes is to make the parents feel a little more confident about the skills they contribute to the existing equation. We need a system that is not just accepting, but treats them with dignity as well.  
For example, we are now extensively looking towards encouraging home learning through technology. Removing or even reducing the barriers of communication between parents and teachers would encourage more parents to invest in and support their child's learning–whether it is through regular calls or messages. 
At the same time, we also need to think about whether we can alter the conventional way of looking at education, and make learning outcomes within close reach of parents. Anecdotal evidence from our fieldwork suggests that parents and children often work together to create wonders if they both find an activity or module interesting, understandable, and of course, enjoyable. For example, our respondents told us that they taught their children multiplication tables and poems during the lockdown, despite all the other crises going on in their lives.
Of course, that's not to say that the basic literacy and numeracy skills upon which our learning structure is built should be done away with. But, serious thought needs to go into how other kinds of activities can complement a knowledge-based learning structure. 
This is largely missing from the current discourse on educating during a pandemic. The recently released National Education Policy touches upon a few of these aspects, but doesn't really provide many roadmaps of how to go about it. That roadmap has to be built based on experiments of integrating parents into the system more: the time for those experiments is now.  
In the absence of physical schools, a paradigm shift from depending on peer educators to parents will reap more benefits for our education system, whether in the present or in the future.
---
 The opinions expressed in this article are based on the personal views and experiences of the authors while working with Saajha, an organisation seeking to enhance parental engagement in government schools. All data and pictures are owned by Saajha and reproduced here with permission. Featured image courtesy of Thorsten Vieth (CC BY-SA 2.0).