Harbandhao Pradhan was 12 in 1952, which is when the first settlement process took place in his village of Sankhajodi, in Odisha's Nayagarh district. Conducted by the Revenue Department, the process demarcated the village's revenue land from forest land. 
Pradhan belongs to the Kandha or Kondh tribe. The community, who identify as Adivasis, are dependent on the forests and surrounding lands for grazing, subsistence-based agriculture, and the collection of minor forest produce such as fruits and oilseeds. For the residents of Sankhajodi, the invisible boundaries between the forest and revenue lands that were created by the settlement process did not seem important; after all, their everyday lives overlapped between the two.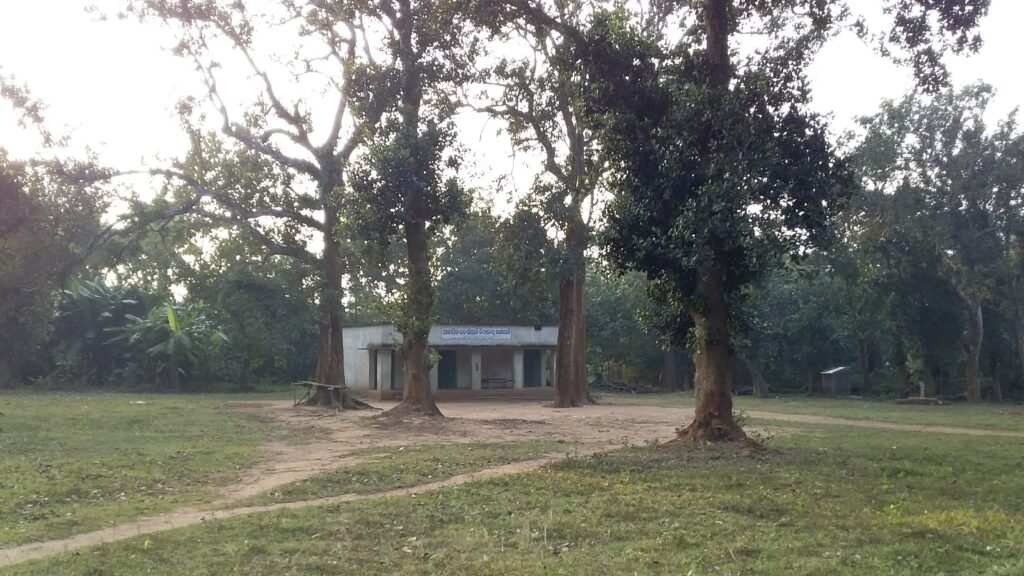 But, something odd seems to be happening to the members of this community now, much after the 1952 settlement process. "While all of us identify as Kandhas, some members of our community have a Scheduled Tribe (ST) certificate, classifying them as 'Kandha', while others don't," says Pradhan. "Those who don't have the certificate are classified as Odia Kandha, and are seen as a smaller sub-tribe of Kandhas." Once termed as Odia Kandhas, the community's Adivasi identity is withdrawn, and with that, access to certain government schemes for Scheduled Tribes too. 
Pradhan is now the Secretary of his village's Forest Rights Committee, a committee formed to pursue the filing of claims under the Forest Rights Act, 2006 (FRA). The FRA seeks to recognise the historical injustices faced by forest-dwelling communities, by enabling them to file land claims for individual and community rights over forest lands through Gram Sabhas.
But, with the identity conundrum that Odia Kandhas are mired in, even the FRA has not been successful in correcting historical injustices. Of those members of the community spread across Nayagarh district who have filed individual land claims under the FRA in 2008 and 2009, a majority are yet to receive recognition for their claims.
From STs to Other Traditional Forest Dwellers
A major reason the claims of Odia Kandhas have been rejected is that without an ST certificate, they fall into the category of "Other Traditional Forest Dwellers" (OTFDs) under the FRA. 
Unlike Scheduled Tribes—or the forest dwellers who are uncategorised but equally dependent on forests—OTFDs have to adhere to higher evidentiary standards to claim their rights, which involves proving their possession of land prior to December, 2005. Both categories need to provide two or more mandatory proofs among the myriad types of evidence prescribed in Rule 13 of Forest Rights Rules, 2008 while submitting records for their forest rights claims. 
ST members can use their ST certificate, and a document to prove their dependence on forest land prior to 2005. These form two valid proofs for verification and recognition of claims required. But, the FRA adds another qualification for OTFDs, by shifting the onus on the claimant to prove their dependence on the same forest land for three generations. The Act defines one generation as lasting for 25 years. Government officials interpret this as the need to produce documents proving 75 years of dependence on the forest.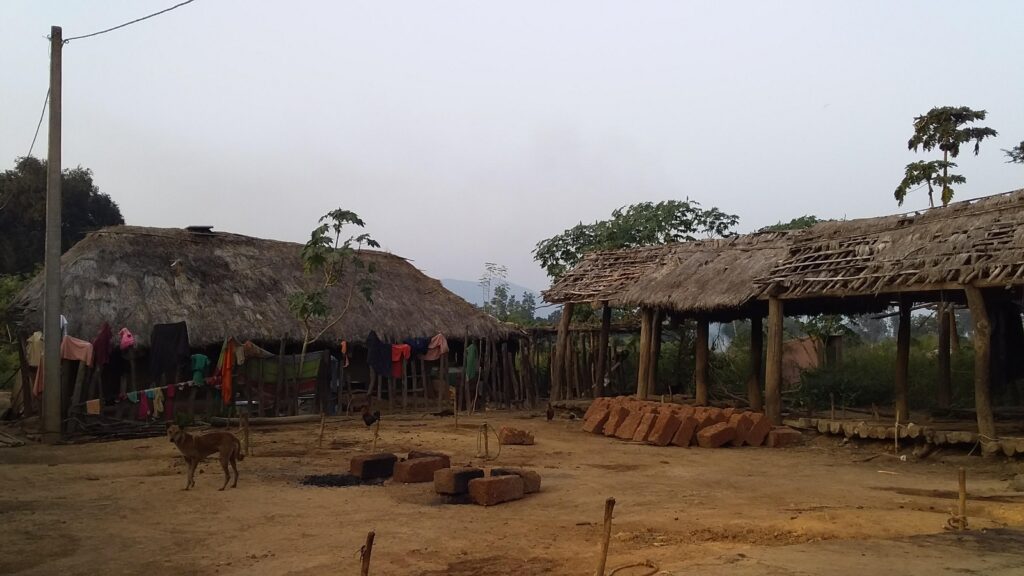 So, in order to ensure their claims under FRA are verified and recognised, Odia Kandhas have to collect land records and documents from the pre-independence era, an onerous evidentiary standard to say the least. The lack of availability of receipts and fines paid by the members of the community to the forest department for accessing and occupying these lands has diminished their identity, while the state attributes legibility through its insistence on 'paper' proofs.
But, how did the Kandhas, who still identify themselves as Adivasis, become known and categorised as Odia Kandhas? How does this inhibit them from proving their Adivasi status? History offers a few answers.
Traditionally nomadic pastoralists and marginal agriculturalists, this tribal community resided across the forests and hill tracts of the Eastern Ghats, predominantly in present-day Odisha. Andhra Pradesh, Maharashtra, and Chhattisgarh are also home to small populations of Kandhas as well. In Odisha, between revenue settlement processes of 1952 and 1982, the communities were given khatas (land slots) to practice agriculture. With that, many settled down and integrated with local mainstream communities residing in the plains to practice agriculture. For state authorities, the Odia Kandha were gradually seen as separate from the Kandhas as they no longer resided in the hills, and predominantly settled in the plains.
Importantly, Kandhas originally spoke Kui. But since Kui has no script of its own, it is written down in Odia. With time, some members of the community stopped communicating in their mother tongue and shifted to speaking Odia instead. The loss of indigenous language also led the state to treat them like mainstream Odia communities and facilitated the denial of their ST identity.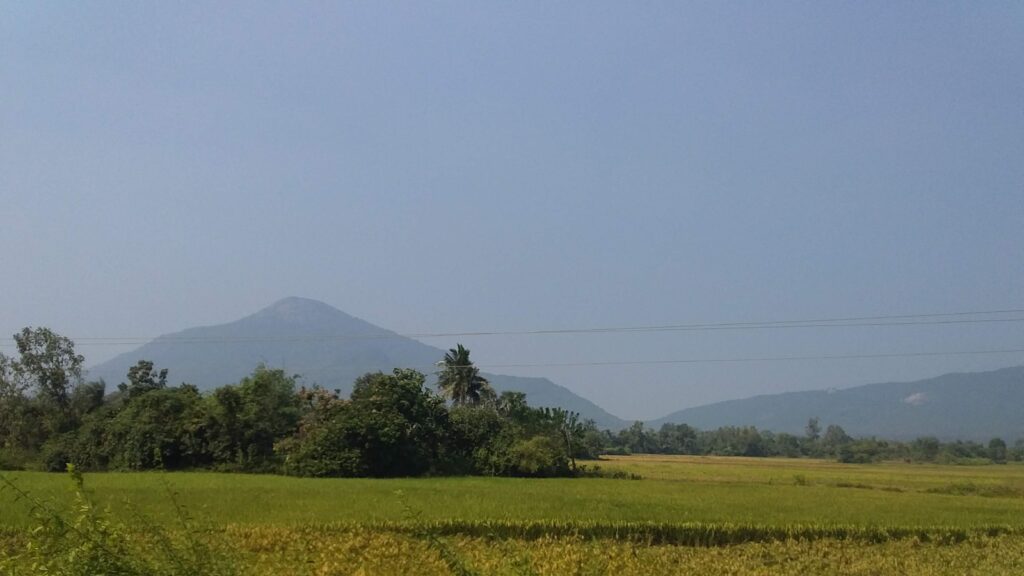 Post-independence, some Kandhas were gradually included in the Scheduled Tribe list and provided pattas (land titles) to practice agriculture and record their occupancy in these lands.
However, during these settlement processes—like the one Pradhan remembers—when officers asked members of the tribe about their identity, most of them replied in Odia saying that they were Kandha. In this process, the officers started recognizing them as Odia Kandha instead of Kandha. Then in 1996, some members received the ST certificate classifying them as "Odia Kandhas."
Yet, Odia Kandha finds no mention in the Presidential order "Constitution of (Scheduled Tribes) Order, 1950", which only lists the Kandha tribe as an ST. When similar issues of exclusion have been raised in court with other tribes, the Supreme Court (SC) has been wary of interfering with the object of the Presidential order. Subsequent orders by the courts have also recognised that the parliament is the legitimate authority capable of enabling additions or deletions to the Schedule, and highlighted the necessity to treat these pleas on a case-to-case basis.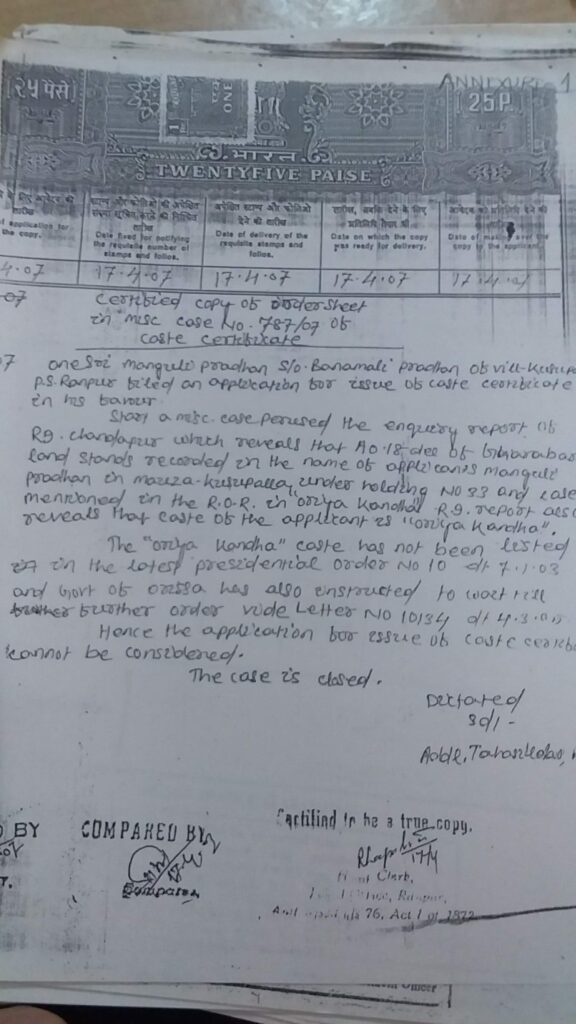 So, the lucky ones recorded as Kandhas received an Adivasi status, which enabled them to avail reservations in education and jobs, subsidies for agricultural inputs, and benefits under the Modified Area Development Approach (MADA) scheme in the form of instrumental and labour support. Their children also had free admission into Eklavya Adarsh Awasiya Vidyalaya, where they were provided with free hostels, uniforms, and mid-day meals. 
"But post 2002, the state government started distinguishing between Kandha and Odia Kandha [again]," says Nilomani, co-ordinator from NGO Vasundhara's Nayagarh office, as he showed me recent land settlement records. "They stopped these affirmative action measures for people categorised as Odia Kandhas despite their Kandha identity."
It seems that the only justification for this arbitrary step was that Odia Kandhas were at best a sub-tribe and did not enjoy an equal ST status to the Kandhas. 
This not only prevented Odia Kandhas from benefiting from amenities and subsidies, but it also caused a divide in the community. Resentment has grown against those who continue to be treated as Kandha. 
"Although we are tribals, we are generalised as the 'other' for speaking the Odia language," says Lakhinder Pradhan, a local Odia Kandha youth from Sankhajodi. There are many like him who despite belonging to the same community of Kandhas have some family members classified as Kandha, and others as Odia Kandha. 
This "othering" also reflects in their classification as OTFDs under the FRA, and has had severe implications on their forest rights claims. "The Gram Sabha passed a resolution asserting our tribal status along with maps for supporting our claims under FRA, but despite that, the Tehsildar has denied us a caste certificate," laments Sachi Pradhan, Secretary of an FRC in village Khamana, and from the Odia Kandha community.
The Impacts of "Othering" Under the FRA
On 28 February 2019, the Supreme Court stayed its order evicting almost 12 lakh forest dwellers whose rights had been rejected under FRA across India. Post this, on the SC's order, the District Level Committees (DLCs) across all affected states, including Odisha, began reviewing the rejected claims to check for errors in the rejection process. 
Post the review, the Odisha government claims to have rejected a total of 7,537 individual forest rights claims. The primary grounds for rejecting the claims have been insufficient documentary evidence to prove possession of land, the lack of caste certificates, and claimant deaths, among many others.
The Odia Kandha's OTFD status became a roadblock in this review process too. In Nayagarh district, across all hamlets in Bandhamunda and Patia Gram Panchayats, FRA claims were filed as early as 2008-09 by Odia Kandhas; but, they were still to receive pattas, or land titles. However, after the suo moto review was initiated, the DLC arbitrarily passed an order rejecting the Odia Kandha's FRA claims due to their OTFD status, without providing any additional reasons for the move. 
In fact, upon interacting with communities in Nayagarh district, it appears that the review of FRA claims was not undertaken by following the appropriate due process laid out by the Odisha government, which included providing adequate notices to the Gram Sabhas, reasonable opportunity to be heard, and the ability to initiate appeals or raise objections to wrongful rejections. 
As Kabir Pradhan from Sankhajodi recalls, "some of our claims were verified by the Forest Department and even had attached sketched maps highlighting the forest areas that they were dependent on." Sachi Pradhan had also submitted statements from family elders, family tree diagrams, and mentioned physical landmarks while recording his oral testimony to prove possession over the lands surrounding Khamana village. Yet all these claims were rejected due to "insufficient evidence." On the other hand, just 10 kilometres away in Bandhamunda village, Individual Forest Rights (IFRs) were vested to those identified as Kandhas. 
You May Also Like: Where Do Communities Go When Areas are 'Protected'?
The reparative and reform-oriented ambitions of the FRA have remained stuck due to bureaucratic apathy and a lack of political will to enable the Act's restorative justice paradigm towards OTFDs. The evidentiary bias is seen in the context of implementing the FRA: to exercise access to a right naturally vested in both legal subjects, one group is expected to adhere to a differentiated standard of proof, creating an artificial barrier to exercising rights over the forest.
This has also limited certain other social and political benefits for Odia Kandhas. While they have a Palli Sabha—or a Ward Sabha—for general discussions, and FRCs for FRA-related concerns in their own hamlets, at higher administrative levels like the Panchayat, Odia Kandhas face alienation by those categorized as Kandhas, who are also representatives in political parties such as Biju Janata Dal, Bharatiya Janata Party, and the Indian National Congress. Along with the IFR that Kandhas have been able to receive, their ST identity has also been able to buy citizenship rights like electricity and piped water. In the process, the arbitrary classification between the two categories—despite belonging to the same identity—has led to an emergence of a political, economic, and cultural elite, creating a hierarchy that could have been avoided in the first place. Within the larger tribal community, the Odia Kandhas are left to be second-class citizens.
Moving Ahead 
The Odia Kandha have not taken this lying down. They have continued to strive for their ST recognition and have made several representations from time to time to local, district, state, and national-level authorities. Yet, despite a recommendation from the Government of Odisha on 5th March 2003 to the District Welfare Officer (DWO) of Nayagarh regarding the issuance of caste certificates to members of Odia Kandha community, it never saw the light of the day. 
In late 2000, the community even formally organised themselves to form the "Kandha Samaj", to address these demands through numerous letters and representations to Chief Ministers, the Ministry of Tribal Affairs (MoTA), local  MLAs, and MPs. All their requests fell upon deaf ears. The apathy displayed by multiple bureaucracies within the FRA by MoTA as well as the Ministry of Social Justice and Empowerment is magnified on the Odia Kandhas, despite their traditional customary identity and belief systems reflecting their experience as forest dwellers demanding their rights.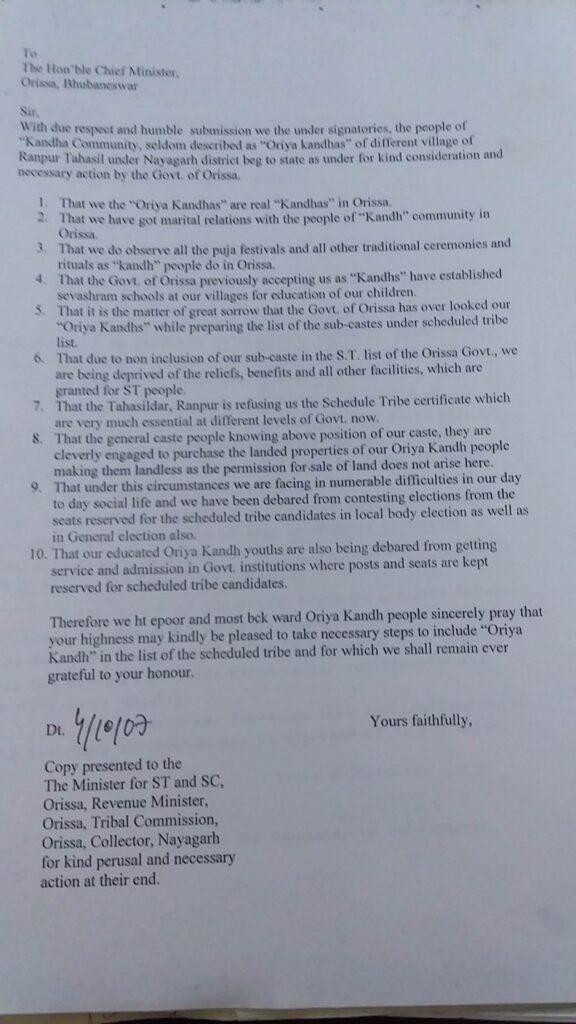 The ST status—deprived to the Odia Kandhas—is an example of how the formalisation of legal text and terms includes and excludes based on often arbitrary parameters. This is despite the recommendation of the Lokur Committee as early as 1965 which stated that "where a caste or a tribe is mentioned in the lists by its generic name, it should be deemed to include all its synonyms, phonetic variations, sub-castes or subtribes, as the case may be." Despite numerous applications and letters by the state government to the Joint secretary, SC and ST Division under the Ministry of Social Justice and Empowerment pleading that "a suffix or prefix attached to a tribe must not legally deprive its inclusion within the Presidential order," the clarification is yet to be issued. If declared as STs the Odia Kandha can avail the protection of the Scheduled Caste and Scheduled Tribe (Prevention of Atrocities) Act, 1989, to challenge their eviction from forest lands, as well as file criminal complaints in cases of harassment. They will also be able to avail themselves of state subsidies and affirmative action programs. 
There is also a growing need to address the disparity between ST and OTFD communities while granting recognition for their legitimate FRA claims. To ensure the robust implementation of the FRA across India, the claims of OTFDs can be facilitated by moving beyond rigid definitions of communities to identify proof of possession and access to forest lands. Even though the MoTA has clarified in 2012 while releasing FAQs of the Act that a forest dweller need not prove that they have resided in the forests for 75 years without interruption, there is a growing need to enable the dynamic construction of evidence as offered by Rule 13 of the Forest Rights Rules, 2012. 
Rule 13 not only includes formal proofs of identification but also subsumes recognition of customary forms of evidence as well as legal documents used to criminalise forest dwellers. In the Arch Vahini case, the Gujarat High Court held that Rule 13 must not be strictly construed to include participatory mapping by Gram Sabhas/FRC with landmarks, statement of elders, family genealogy through tree diagrams, forest fines or permits receipts, etc. The finality of the FRA claim, though determined at the DLC level, must also be based on adequate consultations with the respective FRCs and Gram Sabhas, since these bodies would be more effective in assessing the veracity of the claims. 
The case of Odia Kandhas reflects how the wording of even progressive laws can still lead to violence against certain communities as the law materialises. This violence is particularly evident amongst marginalised social groups, who lack access to the law and the ability to fully understand the letter of the law: which seeks to include those within it, and exclude those outside it. In this particular case, it appears that the politico-administrative category of an ST itself becomes a mode of violence, for it points towards the need to debate afresh the grounds of what constitutes "tribality".
This piece is an outcome of years of documentation undertaken by Smt. Bhagyalakshmi, Nilomani, and Ashok of the NGO Vasundhara's Nayagadh office, for the recognition of claims and effective implementation of FRA of local communities. The author is grateful to Archana Soreng, Y Giri Rao, Shomona Khanna, Tushar Dash, Sanghamitra Dubey, and other members of Vasundhara Odisha for facilitating this field study. 
---
Featured image: a sacred grove in Nayagadh, Odisha. Courtesy of Pranav Menon.