The Siddis, recognised as a Scheduled Tribe, occupy a special place in the history of India—they are one of the few historical African diasporic groups residing in the subcontinent. 
The emergence of the community in India can be attributed to the Indian Ocean Slave Trade, which originated in the 13th century [1]. The Portuguese presence in the Konkan coast in the 15th century saw a rampant increase in slave imports, especially during rising territorial tensions with the British and French. African settlers—initially imported as slaves to the Indian mainland—came to be known as the Siddis. The name is derived from the 'Sidi' title born by African and Arab naval captains.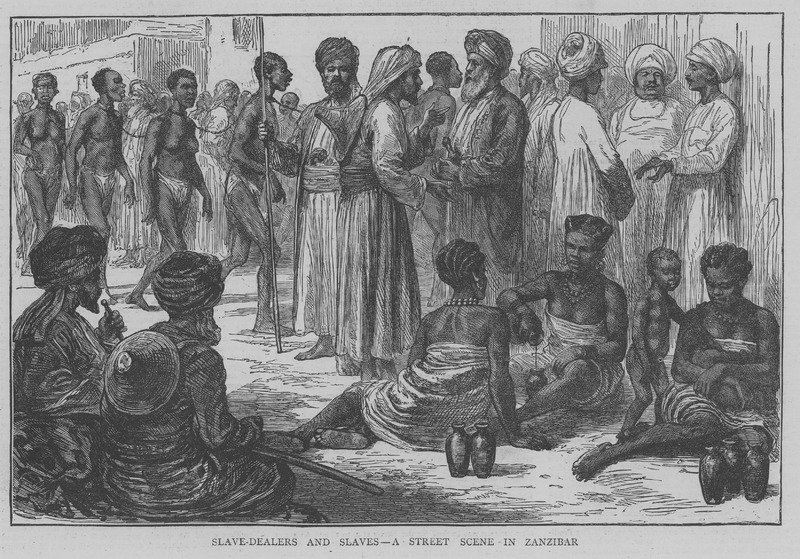 After their emancipation from slavery under the British Crown in 1861, the freed Siddis settled all along the forests of the Western Ghats. They lived a life of isolation and avoided any contact with official authorities. Today, about 10,477 Siddis (2011 census) populate various forested regions of Karnataka—such as the Yellapur, Haliyal, Ankola, Karwar, Sirsi, Mundgod, and Joida taluks of Uttara Kannada, Khanapur in Belagavi, and Kalaghatagi in Hubli-Dharwad. They are also present in the forests of Gujarat, with a population of about 8,000.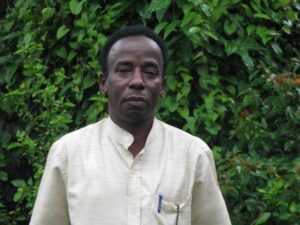 Shantaram Siddi, a nominated member of the Karnataka Legislative Council by the Bharatiya Janata Party, represents the community as the first Indian legislator of African descent. He was also affiliated with Vanavasi Kalyan Ashram, the tribal welfare and outreach wing of the Rashtriya Swayamsevak Sangh. In conversation with The Bastion, Shantaram outlines the difficulties of community development, despite their recognition as a Scheduled Tribe.
"There are plenty of graduates in our area. But, despite the [Scheduled Tribe] reservation, they are unsure of what kinds of jobs they may be able to land," says Shantaram. Despite the many B. Coms, B.A.s, L.L.Bs, and Master's in Social Work in the community, Shantaram "hasn't heard of anyone securing a good job in the area. At the most, some secure jobs as anganwadi teachers or as clerks in the gram panchayat office." As a result, many Siddis migrate to urban areas such as Udupi and Bengaluru as they are unable to secure public sector jobs in their homes in northern Karnataka.
A possible counter to this state of affairs could be laws like the Forest Rights Act, 2006 (FRA). A landmark piece of legislation, the FRA takes cognizance of the historical injustices faced by forest dwellers in both colonial and independent India. It recognises and vests forest rights across India to forest dwellers—this includes both individual rights for cultivation and residence in forestlands, and community rights over common property resources. These rights provide a powerful source of income and autonomy to communities across the country. However, institutional backlogs and information asymmetries about the FRA in the case of the Siddis have prevented them from realising the emancipatory powers of it.
How do the Siddis interact with the forests?
For a forest-dwelling tribe, Shantaram Siddi mentions that the tribe does not particularly hold any cultural connection with nearby forests. Apprehensive of the term 'encroachment', Shantaram explains that "the community survives by occupying small tracts of the forest and farming the land. However, this is a personal choice and not characteristic of the Siddi community's relationship with the forests overall." Instead, Shantaram largely describes the relationship with forests as purely livelihood-based. 
Forest dependence within the community takes the form of Non Timber Forest Produce (NTFP). Some plant species that are utilised range from Monkey Fruit (Artocarpus lakoocha), Kokum (Garcinia indica), and Mushrooms as food, along with Soapberries (Sapindus emarginatus) for washing. Produce utilised commercially include honey, true cinnamon (Cinnamomum zeylanicum), and Malabar Tamarind (Garcinia cambogia) etc. Even though up-to-date information on the collection of NTFPs and their sustainability with respect to excess harvesting is absent, it is still recognised that this process plays a vital role for income generation and food security for local populations and low-income groups (FAO 1989). The financial value of collected NTFPs in the Uttara Kannada region (2003 prices) amounts to ₹634 per hectare in dry deciduous zones, and ₹1,801 a year per hectare in evergreen forests.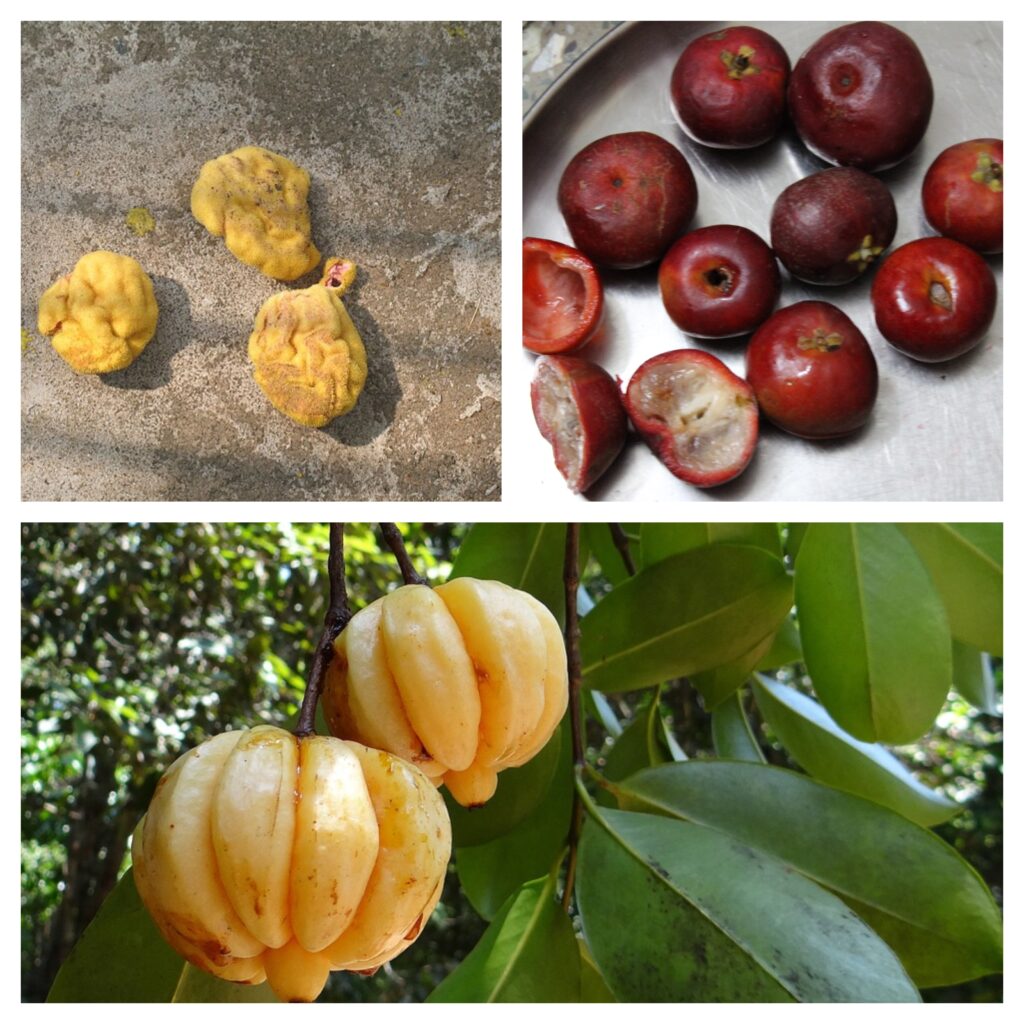 The collection of NTFPs by forest dwellers, if they are duly recognised under the Forest Rights Act, 2006 (FRA), present immense potential for a sustained livelihood and source of income. The FRA's preamble recognises the role of forest dwellers and forest-dependents in maintaining a forest's ecological balance. To that end, if their rights under the FRA are recognised, the law empowers individuals and communities with the right to own and use minor forest produce, utilise water bodies, and use the forests for grazing. 
The Act also stipulates a list of development projects that can be undertaken as long as they do not divert more than 1 hectare of forest land. Moreover, under the Act, the Gram Sabha must authorise development projects in forests before they begin, implicitly encouraging grassroots democracy.
The scattered and confused implementation of forest rights among the Siddis
Roshni Kutty, a doctoral candidate studying Forests and Governance at the Ashoka Trust for Research in Ecology and Environment, outlines the livelihood of the Siddis in Uttara Kannada in North Karnataka for The Bastion. "There are Large Sized Adivasi Multi-Purpose Cooperative Societies (LAMPS) that connect the community to local markets where they can sell NTFPs. Joint Forest Planning and Management (JFPM) initiatives [partnerships between state forest departments and local communities] are also present in the region that provide a livelihood," says Roshni. 
JFPMs originated in 1990 under the provisions of the National Forest Policy, 1988—they institute Village Forest Committees, which are empowered to undertake micro-level forest management with the state. The presence of these Village Forest Committees (VFCs), Roshni argues, has created an attitude amongst the implementing bureaucracy that "the Forest Rights Act becomes fairly obsolete or of no use." She also adds that the "Siddis tend to be invisible to the FRA-implementing bureaucracy due to their low and scattered numbers," as well as due to the dominance of economically and politically powerful communities within the Gram Sabhas and VFCs.
This is especially visible in the process of filing individual forest rights (IFR) by the Siddis, which commenced between 2012-14. Roshni found a rampant lack of awareness about Individual and Community Forest Rights (IFR) among the locals and even within the micro-level bureaucracy and forest officials. Many locals viewed rights as simply providing access to public utility services as opposed to vesting them with control over the forest and its resources. Due to these information asymmetries, the broad ambit of rights vested under IFRs and CFRs remain inaccessible. A lack of information and outreach about forest rights compounds the problem of Siddis being denied access to the forests by forest officials. This often forces Siddi locals to take up seasonal and agrarian labour in plantations.
The sorry status of #forestrightsact implementation in poll bound #Karnataka in graphs: Thanks @ygirirao (IFR = Individual Forest Rights; CR = Community Rights, FDST: tribals, OTFD= Other forest dwellers) pic.twitter.com/F4RNwCRNWr

— Forest Rights (@ForestRightsAct) April 27, 2018
Shantaram, who started his tenure as an MLA in July of last year, offers a slightly different picture. "The FRA is useful and I receive more claims from the community than you can imagine. Because of this, we haven't been able to process even ten per cent of them." Citing this backlog, Shantaram states that there is little he can do as an MLA to rectify this situation. "Until and unless all stakeholders, like the District Commissioners and local heads of departments, sit down with the community at the district level for a meeting, only then can we figure out what the problem is [in terms of backlogs]. Of course, we can't act on 100% of the appeals immediately, but this is where we must start." 
However, even though members of the community are cognizant of the FRA as Shantaram asserts, according to Roshni, its high evidentiary standards did impede their attempts to claim forest rights in the past. 
How are forest rights filed?
For a Forest Dwelling Scheduled Tribe (FDST) to assert their forest rights, an ST Certificate and a proof of residence on the concerned forest land prior to 13 December 2005 holds enough evidentiary ground. Furthermore, all dwellers must prove that they depend on forests for bonafide livelihood needs. Shantaram corroborates this, saying, "At the time of application, the bureaucracy will ask other questions surrounding their livelihood too. Applicants may have planted their own coconut trees, crops, and medicinal plants. They may have constructed lakes, tiny places of worship [sacred stones known as devara kallu], and even their own burial grounds. Some proof of all of this needs to be shown when applying for rights under the FRA." The case for Other Traditional Forest Dwellers (OTFD), on the other hand, is more stringent. The claimant here must provide proof of residence for up to three generations (75 years) prior to 13th December 2005.
In the case of the Siddis, the Scheduled Tribes status was not conferred upon those residing in Karnataka's Dharwad and Belgaum districts until December 2019. Before this status was given, the Siddis were automatically clubbed under the OTFD status. "The state of Karnataka has given de facto priority to scrutinise IFR claims of Scheduled Tribes over OFTDs," Roshni argues. This created a disproportionate backlog of IFR claims across the region, as Siddis living in regions of Uttara Kannada such as Haliyal can get their claims processed faster than their relatives living an hour away (34 kilometres) in Dharwad. Moreover, as per Roshni's research in this region, 50 per cent of IFR claims filed by Siddis have been rejected thus far.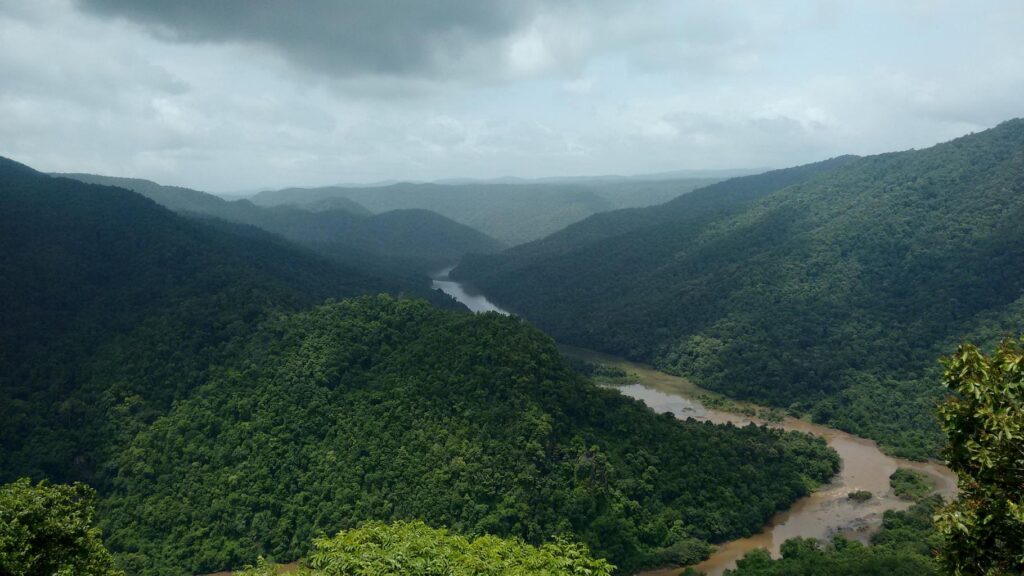 A typical forest rights claim is compiled from separately instituted Forest Rights Committees at the village level and then passed on to a Sub-Divisional and District Level Committee for review. A window of 60 days is provided to appeal rejected claims to a higher committee. In the case of Uttara Kannada, as Roshni argues, "none of the due processes have been followed. In the case of rejected claims, a lack of authentic documentation is cited as a reason." Forest rights claims may also include satellite imagery of the forest area under question, but only as supplementary evidence. In the case of the Siddis, Roshni argues, satellite images are some of the only evidence provided. Given that they continue to live within a history of isolation from official authorities, producing proofs can be a difficult task for some Siddis. This is more so for locals clubbed under the OTFD category, where proof of residence for 75 years requires documents from the colonial period.
The future of the FRA for the Siddis
The colonial experience heavily relied on teak reserves across the Malabar, as timber was required to construct railways, dockyards, and bridges. This prompted the advent of scientific forestry and forest conservation (for logging purposes) in present-day Karnataka under the Forest Acts of 1865, 1878, and 1927. 
Reserved Forests—where vesting forest rights for local dwellers was prohibited under the 1927 iteration of the Forest Act—were composed of areas with high forest cover, and significant land cover for teak plantations. It is in these Reserved Forests where "the Siddis resided as a scattered group," says Roshni. This demarcation of forest land was inherited by Independent India and followed for decades for present-day legislation on ecological conservation. Importantly, the colonial government also perceived the Siddis as mere "foreigners" who had migrated from Goa, to the then Bombay Presidency, where Uttara Kannada is now located. They were looked at as migrants, not as natives. 
Roshni believes that "present-day bureaucracy in this region has implicitly internalised the image of Siddis as migrants." In her conversations with bureaucrats outside Uttara Kannada, the perception is worse, where officials often state that "the Siddis are not even Indians." "Our people came here in the 12th century. But we remain unknown. We struggled for our identity," affirms Diago Basthyav Siddhi, President of the Akhila Karnataka Siddhi Foundation Trust, in conversation with The Indian Express in July of last year.
Physical characteristics of the community are often compared with 'negroid features' (a concept rooted in a eugenicist history). The image and perception of the community "remain unclear to other locals in the region," says Roshni, "despite their having resided in the forests of the Western Ghats for nearly 300 years and assimilating well into the regional culture as fluent speakers of Marathi and Kannada." 
Malik Ambar, the Siddi military general of the Nizam of Ahmednagar(Southern #India).
Siddis were #African Muslim slaves recruited by various Muslim rulers. Often overlooked, they were prized fighters and played an important role during the Muslim rule in India. pic.twitter.com/mdlWmg9qnL

— Indian Military History (@MilHistoryIndia) November 9, 2019
Given a murky perception of the community coupled with a lack of professional opportunities, Shantaram aims to alleviate the status of the Siddis through sustainable development in Uttara Kannada, of which recognising forest rights is a crucial step. As told to The Indian Express, he aims to study what he can do for his people for three months, and then try to resolve their problems. "We need to create awareness regarding their problems like creating title deeds to the land belonging to them so that they will not face threats of evictions," says Shantaram, adding that he will also educate people on forest rights and other necessities. Given his active involvement with the state government, this may prove to be a turning point for the community's tryst with the FRA.
Interviews with Shantaram Siddi conducted in Kannada and translated by Chirag Chinnappa.
---
Featured image: (L) Siddis in independent India, courtesy of the India Africa Summit via Twitter; (R) the kawandi quilts woven by Siddi women in India and Pakistan, courtesy of Women's Art via Twitter. 
[1] Vijay Prashad (2002), Everybody Was Kung Fu Fighting: Afro-Asian Connections and the Myth of Cultural Purity, pg. 8, Beacon Press, ISBN 978-0-8070-5011-8