Authored by Ipsita Mishra
Did you ever sneak-read a Batman graphic novel at night, hiding under the blanket using a flashlight, and wish that your English, Science or Social Studies textbooks were as interesting? Now, imagine being in a classroom where your teacher assigns you a comic textbook for the week. Exciting enough?
Be it pre-internet or post-internet, comic books and graphic novels have always been an indomitable part of our narrative as a species, combining the power of the written word with visual imagery. While these stories remain unforgettable in our memories though–as your parents may have told you–many comics follow storylines that have few linkages to the mainstream educational curriculum.
Now, learning is one of the most empowering experiences life has to offer, and is often a fun process. Yet the mediums used in classrooms–where most of the learning happens– are dated, making students believe that learning is a boring process instead. Emphasizing the importance of the medium of learning, in October 2019 the Education Department of Manipur launched comic textbooks for Primary Classes (1 to 5). Said to be the first of their kind in India, the books will be released for 3 subjects first: Environmental Studies, English Language, and Mathematics. According to Manipur's education minister, Th Radheshyam, the idea of the textbooks is to 'encourage and ignite young minds' so that their learning capacities are utilised to the maximum both textually and visually.
You May Also Like: Can the NITI Aayog's School Education Quality Index Effectively Evaluate Indian Education?
The comic textbooks (which are supplementary books) will be formally inducted as part of the state's academic syllabus from the next academic session. Manipur topped the list of the best performing smaller states in the NITI Aayog's School Education Quality Index. Considering the significance of textbooks in learning, the introduction of comic textbooks, based on both Manipur's already recognised prescribed syllabi and NCF 2005, is a step forward in attaining the goal of better learning outcomes.
A significant medium of learning and teaching?
Comics have most famously been used to tell Superhero stories; but, little do we realise that they hold a significant potential to transform the education system. Comics work as an effective teaching and learning tool by developing creativity and levels of engagement, simplifying complex chapters, and enhancing fluency in reading and writing. The use of comics in the classroom has not been confined to just the study of language and literature. Learning mathematics or even biology through comics is well within the range of easy teaching and learning.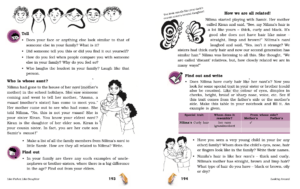 There are also encouraging theoretical reasons as to why comics might be better at imparting information to students, many of which are related to the 'dual-coding' theory put forth by the influential cognitive psychologist Allan Paivio. Comics are an ideal 'dual-coding medium', that is the images and text combine to form a final product that is greater than the sum of its parts. This means that the words and pictures act to support each other, making the memory of the material stronger. Paivio's theory thus encourages teachers to make more use of both types of information in educational settings.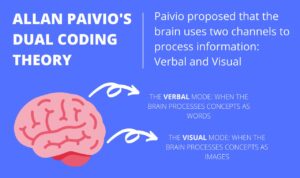 And so, comics are increasingly considered legitimate classroom materials, and used as learning tools in countries like the US, Brazil, and Finland. As award-winning cartoonist Gene Luen Yang noted, "There is no good reason to keep comic books out of K12 education. They teach visually and give students the remote control to tap their potential." Yet, given all this evidence, the comic book approach is rarely used in school texts in India. 
Present Reading Levels and School Textbooks: Where do we stand?
Although the overall literacy level has increased over the years, the reading level of Indian students has not improved in the same ratio, as per the ASER 2018 report. Today, in many government schools, Grade 5 students are unable to even read a Grade 2 text. 
Does the data seem surprising? Well, can we really expect better results if we give children the same old text-heavy books to learn from, without any new innovative tools or mediums? For decades, textbooks were seen as the underpinning foundation for learning in schools and were assigned to students for each subject. The current textbooks used in Manipur's schools are broadly published by two bodies — the SCERT (State Council of Educational Research and Training) for government schools, and the NCERT (National Council of Educational Research and Training) for schools affiliated to the CBSE. After the introduction of the concept of 'Learning Outcomes' (LOs) by the MHRD in 2017, the NCERT school textbooks were found wanting of some of LOs,  especially in the case of making lessons more child-friendly.
The proof is in the pudding. Both NCERT and state-board textbooks are difficult to read for children below their grade levels, making learning inefficient, and moving away from rote learning difficult. This calls for a pedagogical change by introducing tools that engage and motivate students to learn.
Comic books could fill that gap. As per Ms. Diana Thangjam, Assistant State Coordinator at the Manipur's Department of Education, currently working on developing the books, "Our idea of comic textbooks for the primary grades is an attempt to make learning effective by increasing the levels of focus and curiosity among students. Both comics and learning go hand-in-hand and we hope to see a rise in learning levels through this medium." Additionally, as an educational tool in today's visual world, they may well build stronger skills in problem-solving, critical thinking, reading comprehension, and creativity. With their interplay of visuals and text, these textbooks have the potential to go beyond the learning outcomes produced by a conventional textbook. 
Making the Transition: Challenges Ahead
"We need to go to the root of high drop out ratio in Government schools, one of the reasons being, the students have little or no motivation to study, hence, education for them needs to be fun and simpler," said Mr. Vijay Srinivas Prativadi, the founder of Efundu, a company possibly creating India's first syllabus-based cartoon textbooks. His sentiments are echoed by Sharad Sharma, founder of World Comics India (WCI), an organisation that uses comics as communication tools to develop self-expression in students. Another social entrepreneur, Aditi Gupta, has been breaking the centuries-old taboo against menstruation through her comic series Menstrupedia. In a move to get kids more involved in the classroom, in 2017 the Indian Certificate of Secondary Education (ICSE) introduced Harry Potter, Asterix, Tintin, and Amar Chitra Katha into its English literature curricula.
However, most of these first attempts although pioneering, are still independent movements gaining momentum in states across the country. The introduction of their material, alongside Manipur's, into school curricula is not going to be plain-sailing.
First of all, the feasibility and timelines of introducing comic textbooks alongside pre-existing traditional textbooks needs to be considered. "Children will definitely enjoy books with more pictures, but the NCERT books [also] are good for the children," says M. Solomon, the Principal of Loktak Kendriya Vidyalaya, in Manipur. With the new comic books, teaching a subject like Mathematics, that demands detailed explanations might confuse students as compared to a more comprehensive 'traditional' textbook. This could affect positive learning outcomes. 
Secondly, given the immense pressure on teachers to complete the syllabus on time, introducing comics into the classroom without proper teacher-training could prove counter-productive to academic goals set by the school. Therefore, it is necessary to undertake rigorous teacher training to provide teachers with the right knowledge, skills, and mindset to utilise the books well. The results can be most promising, as Yamini Devangan, a teacher in a government school in Chhattisgarh notes. "Children in my class who never passed any exam, recently passed the quarterly exam. Disruptive children have also started focusing in class." Yamini has been using grassroots comics in her class as a part of World Comics India's experiment with these textbooks in states across India.
Graphing the Future
India is a country where the word 'comic' itself isn't taken seriously when it comes to education; as a result, 'low-brow' comics are rarely found in the primary classroom.  A general perception exists amongst parents and teachers that studies should be taken 'seriously' and thus, that comics are not 'serious' textbooks.
Yet, comics are much more than 'just' superheroes or funny animals and it's time to place them to where they belong — in the classrooms. The fact that we are seeing some improvement in learning outcomes now as a result of them is a welcome change, and assuming that these trends continue, comics could significantly boost India's worrying education indicators. While Manipur is leading by example, we can only hope that other states soon turn their textbooks into the academic equivalents of Marvel or DC comics. And when that happens, perhaps we will finally witness a generation of students eager to read their textbooks from cover to cover.
Ipsita, The Bastion's Education Associate, is a former TFI fellow and has been working in the education sector for four years now. She aims to ensure that in the future, every child receives an excellent education.
---
Featured image by Lena Rose on Unsplash
[1] Instructional Design. (2020). Dual Coding Theory (Allan Paivio) – InstructionalDesign.org. [online] Available at: https://www.instructionaldesign.org/theories/dual-coding/ [Accessed 23 Jan. 2020].