In the wake of the COVID-19 pandemic, public spaces – their locations, designs, and utilities – are being remodelled and reimagined worldwide. The inability to use public spaces, staying confined indoors, and practicing physical distancing has left Indians feeling isolated, even in the most crowded of cities. To that end, public spaces can play a transformational role in the social, cultural, economic, ecological, political, and physical aspects of a city dweller's life.
Public space, albeit considered open and accessible to all, is seldom so. Often, they are designed and managed in a manner to exclude certain social groups, especially the poor. Ironically, these are the people who need public spaces the most. 
Start with Provisioning Area for the Public
India's major cities follow a development plan governed by land-use zones through which provisions for public spaces are earmarked. The Urban and Regional Development Plans Formulation and Implementation Guidelines, 2014 (URDPFI) recommend 10-12 sq.m of open space per person, but most cities in India fall short by a considerable margin. While urban development plans try to ensure that public spaces are accounted for in planned areas, the fact remains that even after 70 years of independence, sizeable sections of the urban population live in unplanned parts of the city.
Even the largest metropolitans, touted as the engines of growth, are in a mess themselves. According to an estimate, more than fifty percent of Delhi's population lives in unplanned areas consisting of unauthorized colonies, regularized unauthorized colonies, and jhuggi-jhopdi clusters. Half of Mumbai's population and one-third of Kolkata's population live in slums. The "second rung" of cities such as Indore, Nagpur and Hyderabad are catching onto this trend, with one-fifth of the city dwellers living in slums according to the 2011 Census. These settlements are characterised by crowding, poor amenities, lack of open spaces and inadequate public spaces.
The numbers belie the reality behind the conditions these people live in. As of 2011, nearly one-third of Delhi and 65 percent of Mumbai's population reside in houses with no exclusive room or one room. The haves and have-nots have starkly different access and availability to public spaces in our cities. For the poor and socially marginalized groups already living on the edge, COVID-19 has dealt a severe blow, isolating them physically, socially and economically.
Accessing Public Spaces Amidst a Pandemic
During the first-wave lockdowns in 2020, public spaces were designated to be out of bounds for the general public, including the poor. Also, many tightly-packed localities and slums inhabited by the poor were also designated as confinement zones, meaning there could be no movement to public spaces outside. Even after lockdowns were lifted, many confinement zones continued, leaving large working-class groups resigned to crowded, cramped conditions for nearly five months in some cities. Add to this the loss of income and relentless proximity to family members, and you have all the conditions for unrest in households.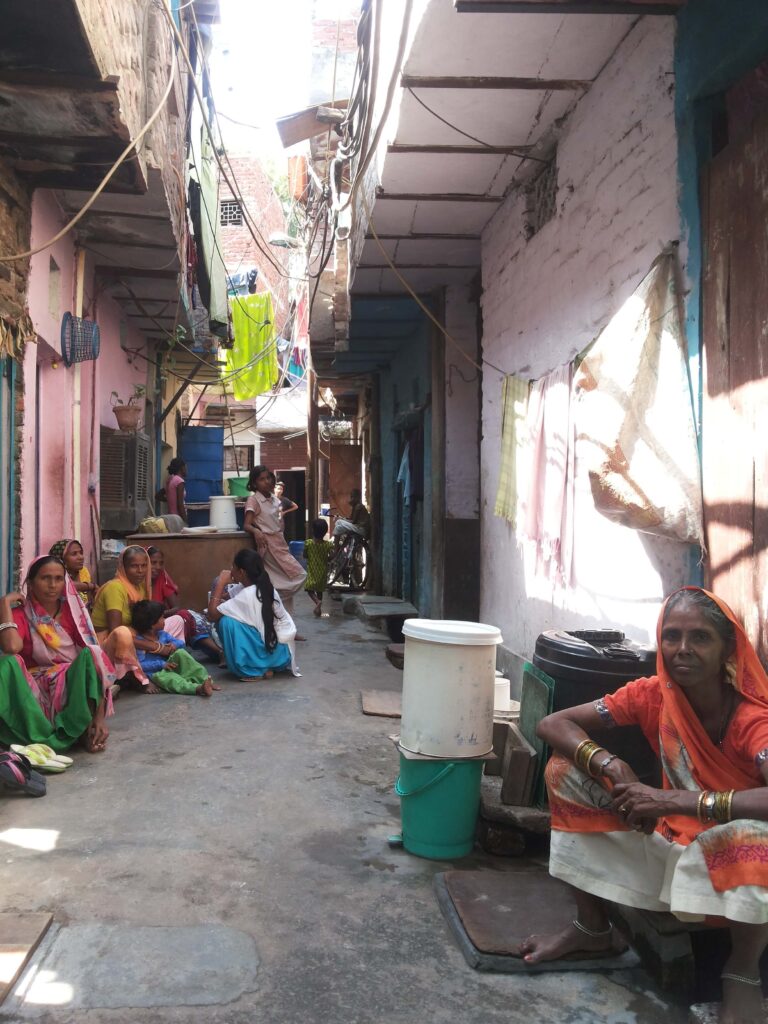 We are seeing an increase in incidences of domestic violence globally during the pandemic. Although the loss of income was one of the major reasons for stress, it has been suggested that those who had views of blue-green spaces during the lockdown showed lower symptoms of anxiety and depression than those who did not. Continuous confinement would certainly have had an effect on the mental health of urban dwellers in India, which is a subject that warrants more research.
Public Spaces are Becoming More Exclusionary
Before the pandemic, some semi-public spaces such as gated residential properties and hi-tech housing estates barred the entry of low-income people who did not "fit in". Most of the open, green spaces within these residential areas were claimed by residents, who regulate the entry and use of these spaces by outsiders, particularly the poor. Limited availability of space, safety and security concerns were usually cited as reasons. This exclusionary treatment towards the working-class population worsened, and the prejudice entrenched deeper, as COVID-19 came to be with crowding and poor sanitary conditions in slums.
Once the lockdown was lifted and domestic help, drivers, etc. could come in for work, they were disallowed from using parks within the gated colonies to prevent congregation.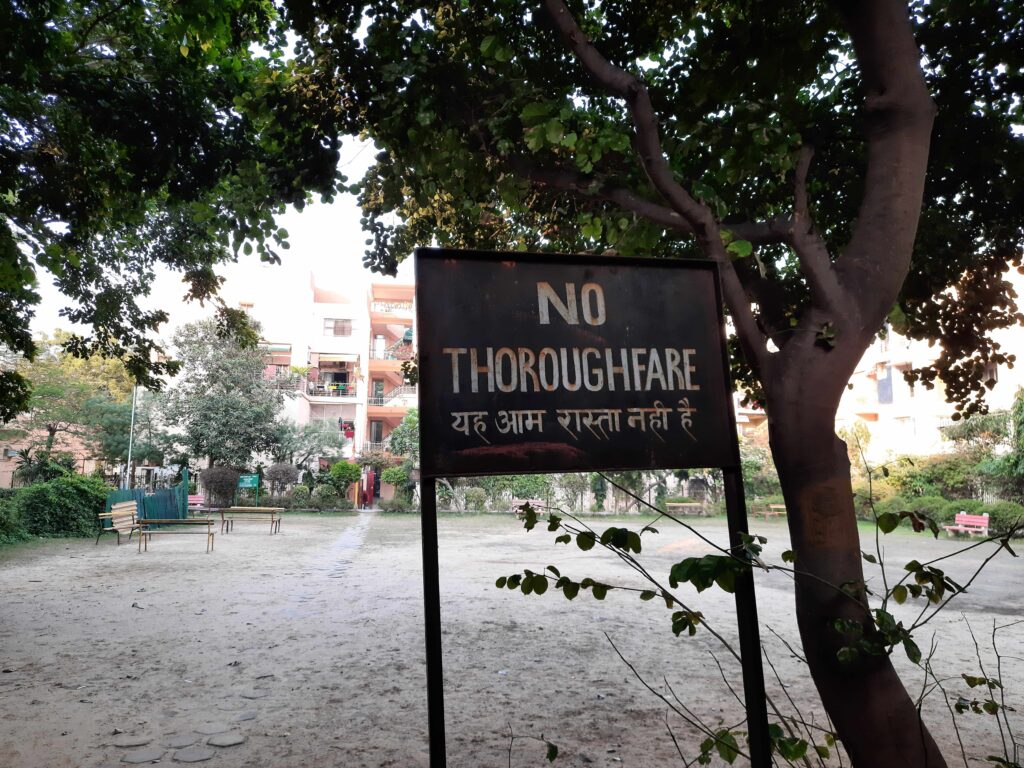 As Swathi*, a domestic help in a posh South Delhi colony tells us, "people want our services but are scared to come near us. They treat us poorly and do not even allow us to sit in the park for some time when we are waiting for the next house, even if we maintain physical distance. They do not understand that we are as scared as them about contracting this disease and will not do anything to harm ourselves". The Resident Welfare Association (RWA) of the same colony has defended its stand on the grounds that "physical distancing has to be maintained, whoever it is", but the undercurrent of mistrust in the densely packed living conditions from where their domestic help live is apparent.
Public spaces are essential for livelihood, especially for those families that depend on them for earning a living. There have been different reactions to street vendors in the last twenty-odd months of restrictions on economic activities. Some states such as Maharashtra banned street vendors even when the other activities were being allowed last year, while in Delhi, street vendors were accused of causing jostling and rush in a marketplace.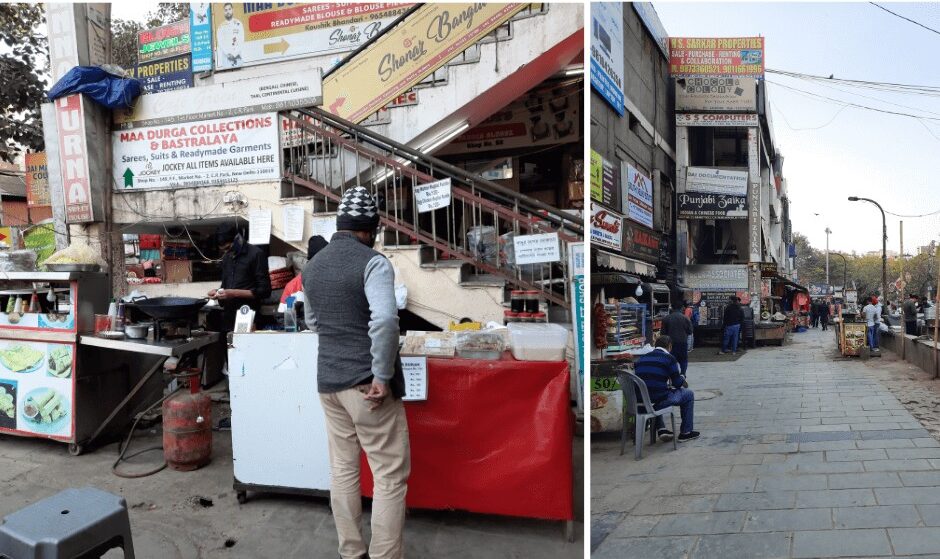 In South Delhi's Malviya Nagar, vegetable vendors were barred by the local RWA from entering the colony, even after the unlock process had begun. Subsequently, the vendors lodged a police complaint citing subjugation of their fundamental rights. An office-bearer of an RWA agreed, citing that "RWAs can become overbearing at times", but also that their actions are "blown out of proportion due to internal politics". He reinstated that "safety and security is an important part of the election manifesto for the residents" and "we" [the elected RWA] "leave no stone unturned to ensure that the colony residents live in a secured environment". This mini-fortification in turn greatly affects street vendors, and COVID-19 did little to help. With the Omicron strain of the coronavirus inducing night and weekend curfews in cities, it has once again snatched away the livelihoods and income of street-hawkers, making their predicament even more precarious.
The research on the impacts of the inability to access public spaces due to Covid-19 is still at a nascent stage, but the initial studies point towards the adverse impact being more severe for the poor. COVID-19 has drawn attention to creating more resilient, inclusive and multifunctional public spaces for the future.
A Call for Creating Inclusive Public Spaces
The importance of public spaces has been brought to the fore in the pandemic period, particularly for the less privileged. In situations such as a pandemic, the poor need public spaces much more because of their already-crowded residential conditions. The need for creating more equitable and inclusive public spaces is dire, and there are a few places that city planners can begin with.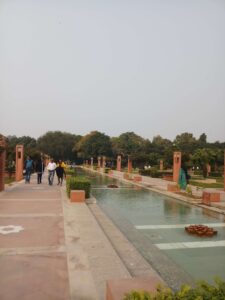 The distribution of public spaces, especially green spaces like parks, must be made more equitable. At present, the poor are at the mercy of others for entering and using public spaces in residential areas. Whenever in-situ development is undertaken for slums, it is important that a multi-functional open space is carved out to meet the open space norms, so that the slum residents have access to these spaces beside the city level spaces as well.
City-level public spaces need to be flexible, multi-functional, and affordable. Sunder Nursery (pictured right) in Delhi is a good case in point of a space where heritage, greens and small-scale commercial activity come together to create a conducive environment for friends and family to occupy at leisure. Yet, entry to Sunder Nursery is regulated through priced tickets. 
Pedestrianised streets need to be developed to enable opportunities for livelihood even during partial lockdowns, integrating green infrastructure, and street furniture, in turn creating spaces for healthy interaction among the different socio-economic groups. Three waves of COVID-19 and their partial lockdowns has highlighted the need for public spaces that are open and can accommodate people accounting for social distancing.
---
Featured image of domestic help practicing social distancing in a residential colony taken by the authors