Co-authored by Aarathi Ganesan and Chirag Chinnappa 
"Congress ke neta kaan kholkar sun lijiye, agar seemaon ko paar karoge, to yeh Modi hai, lene ke dene pad jayenge" [Let the Congress leaders hear it clearly. If you don't stay within your limits, then this is Modi and you will have to pay a price]
Delivered at a rally in Hubli well before the dramatic state elections in Karnataka unfolded, Narendra Modi confirmed what political watchdogs had been speculating. Upheld by the ideals of a multi-party democracy, the political party as an electoral entity is slowly receding. In its place stand distinctive, strong leaders who wield tremendous clout over the masses they command, with an evasive ability to dissociate themselves from the wrongdoings of their base support.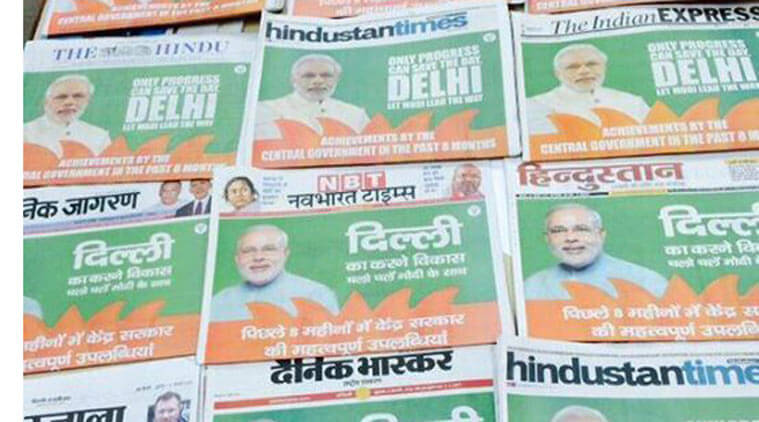 Narendra Modi's ascent since 2014 has recently refreshed this canon. His image is heavily promoted by an 'unbiased media' and is supplemented by expenditure on public advertisements. RTI activist Anil Galgali uncovered that since 2014, over 4,000 crore rupees were spent on government advertisements. In the long run, spending ~2 crores more than their UPA predecessors on a daily basis largely exculpates both Modi and his party from the negative publicity associated with outfits like the RSS and the ABVP. The result? Unprecedented electoral success.
Keeping in mind its goal of realising a Congress-mukt Bharat, the BJP has unleashed its formidable leader across varied electoral contests.  State elections have slowly begun to resemble their national counterparts, with Narendra Modi singularly marshalling voters' minds across the country.
As a result, all elections concerning the BJP — since its phenomenal sweep of the 2014 General Elections — have become a referendum on Modi's persona and politics.
Subsequently, the BJP's recent Karnataka defeat at the hands of the Congress-JD(S) post-poll alliance has been projected as a dent in Modi's popular appeal ahead of the 2019 General Elections. Such predictions are premature and forget the sophistication and recent track record of the BJP's electoral machinery.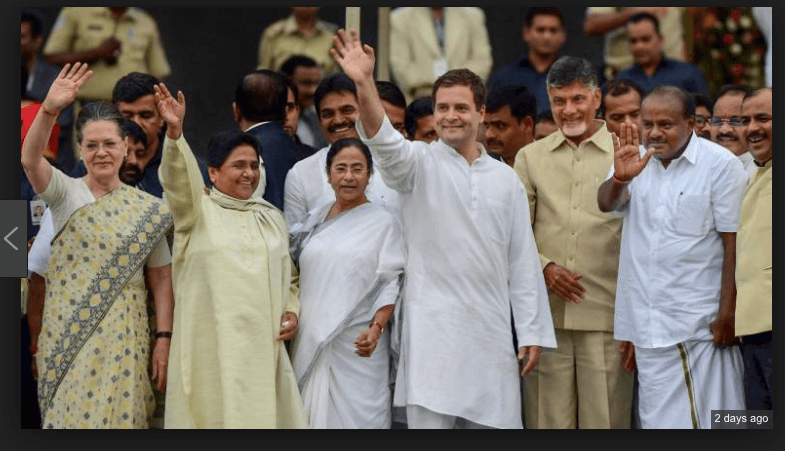 The Flip Side of Development
Just as the positive legacies of Indira Gandhi or Jawaharlal Nehru overshadow their often questionable policies, Narendra Modi's political avatar as a successful administrator obscures the BJP's sometimes furtive political manoeuvres. As the nation moves towards a purported legacy of corruption-free good governance, run-of-the-mill dirty politics reigns supreme.
For example, the BJP's two-day CM B.S. Yeddyurappa — previously dismissed from the party on damning corruption allegations — was pegged as a Chief Ministerial candidate early on in the run-up to the polls. Beyond quips on the swing state's myopic vote bank, the BJP's solidarity with Yeddyurappa furthered perceptions of the party's hand in corruption. The move was replicated with the appointment of the controversial Reddy brothers trio, whose past includes separate charges of corruption allegations in the state's mining industries and for bribery.
To add fuel to the burning post-poll fire, the Congress released a recording of Janardhana Reddy allegedly luring Congress MLA Basanagouda Daddal to vote for the BJP, promising Daddal '100 times his current wealth'.  With the BJP winning the majority of the vote-share, Karnataka may well have voted for Modi's 'sabka vikaas' and anti-corruption programs. Yet, its voters have counter-intuitively voted in the BJP's corrupt past in Karnataka as well.
You Push the Button, We'll Do the Rest!
While Modi is busily outperforming his well-criticized prime ministerial competitor in terms of his political acumen, there remain well-synthesized electoral strategies that back him across constituencies. In addition to Modi's public appearances, the BJP's success in Karnataka must be credited to Amit Shah's careful cultivation of the electorate with the help of key subsidiary organizations.
Around 10 lakh 'page pramukhs' were recruited by the party and assigned to assess individual pages of electoral rolls. Mostly recruited from local RSS cadres, these pramukhs identified BJP supporters as well as swing voters on their pages. The latter's social circles were further studied and somewhat infiltrated with positive messages (by now a staple of Indian politics) surrounding the PM and his party's achievements. The BJP was strengthened at the grassroots via Shakti Kendras that further marshalled volunteers and partymen across Karnataka. The political presence of the RSS in these programs cannot be ignored — high-ranking members of its Karnataka factions used its network of shakhas to mobilize support in the state's northern and coastal regions like Mangaluru.
The BJP's campaign rhetoric in Karnataka decentralized political matters across the state, casting off its tag as being a 'North Indian party'. Modi personally addressed 21 rallies in different constituencies which faced specific issues. The NaMo App was particularly active during the campaign as well, delivering content to prospective voters.
Leaders with pan Karnataka appeal do not fear any part of the state.

People will decide my fate in both the constituencies, you don't worry about it.

But I am happy I taught you to tweet in Kannada! https://t.co/3Yz443H0hX

— Siddaramaiah (@siddaramaiah) April 21, 2018
While such strategies help secure crucial elections and electorates in the present, they additionally ensure that Modi's legacy is carried forward into the future by increasingly mobilized volunteers. As national understandings of secularism, liberalism, and nationalism quietly shift rightwards, this stature should only look upwards. Regionalist sentiments that pervade South India, particularly stoked by Siddaramaiah ahead of the polls, could take a beating as a result.
Honing the Opposition
"This is a battle of ideas; we are fighting hatred and anger", remarked Rahul Gandhi, just one week ahead of the Karnataka elections. Unfortunately, for him, this battle is not about defeating the BJP's ideology as much as the party's protector and protagonist himself. In stark contrast to the deification of Modi vis-a-vis the BJP, Rahul Gandhi's quavering leadership offers no similar cover for the Congress to hide under. Without a concerted national vision for a party that is forced to crowdfund its 2019 election campaign, the Congress and its potential 'united' alliances will indeed fall to pieces.
#WATCH: West Bengal CM Mamata Banerjee reprimands DIG Neelamani Raju as she came to Karnataka Vidhana Soudha for oath taking ceremony because reportedly had to walk a few metres, also expressed discontentment to HD Deve Gowda & HD Kumaraswamy. #Bengaluru pic.twitter.com/WZ2n0QVE9b

— ANI (@ANI) May 23, 2018
Unless a similar visionary can project a coherent, logical party vision and strategy, alliances and savvy tweeting will do little to pervade the powerful aura that surrounds the incumbent Prime Minister and the party that is symbiotic with his success. Regardless of when Modi calls time on his political career, his persona will live on in the annals of right-wing groups and their supporters, providing them with a historical legacy of greatness that previously eluded the BJP.
While the BJP may have lost this Karnataka election in poor grace, the grassroots support it has established which was replicated by dedicated volunteers across other South Indian states, will hold the party in good stead beyond 2019.
Featured image courtesy npr.org
Aside from her work as Editor at The Bastion, Aarathi explores the cultural intersections between gender, technology, and development in South Asia in her free time.