In his four years of reporting from India's villages, Sanket Jain had not experienced such a contradictory phenomenon. "When I spoke to the residents of the villages here on 21st July, they were anxious about their crops because the village was in a drought-like situation. But, just two days later, everything here was under water because of the heavy rains," shares Jain, an independent journalist who has been covering the devastating impacts of the floods submerging Maharashtra's Kolhapur and Sangli districts this year. Over 200 people have been reported dead in eight of the state's impacted districts, where over 1,000 villages now lie under water, as the rivers Vasisthi, Panchganga, and Krishna neared their danger levels.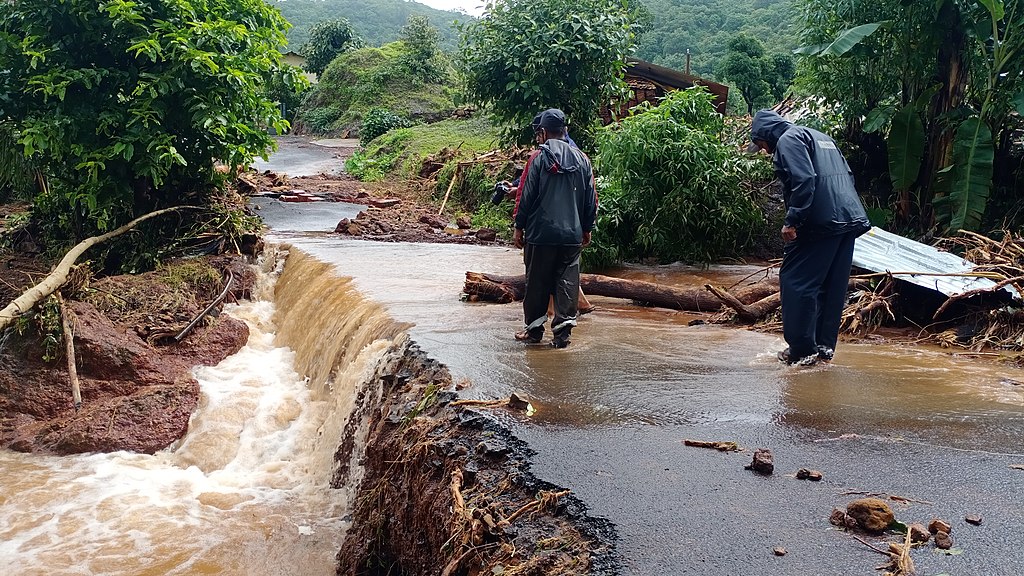 In Kolhapur and Sangli districts, Jain informs The Bastion that Gram Panchayats announced the possibility of a flood-like situation only 10 to 12 hours before the waters started rising. "It's too short a notice to make arrangements not only for people to leave their homes, but for their cattle," Jain adds. "Transporting cattle can cost upto ₹4,000 to 5,000, which for many farmers here, is the equivalent to a month's worth of salary."
In 2005 and then again in 2019, Kolhapur and Sangli districts were flooded. This year, residents told Jain that the situation is much, much scarier than before. These observations run parallel to studies on Indian monsoons which show that post 1950, extreme rain events have increased across the country. Compounded with improper drainage systems and changing land-use patterns, extreme rainfall exacerbates flood situations. The results are horrifying—between 1953 and 2017, India accounted for one in every five flood-related deaths in the world. In roughly the same time span, damages to crops, houses, and properties due to floods amounted  to ₹4.69 lakh crores, an analysis by the Central Water Commission showed. 
The lack of preparedness that Jain alludes to, especially in the face of extreme weather, has also been hinted at by the National Disaster Management Authority, the Central agency for disaster management in India. As far back as in 2008, the NDMA had suggested a need for flood management to move from an "ad-hoc" basis that provided immediate relief, to an approach that involved better preparedness and flood mitigation. 
"The youth of the village arranged for boats to be used by their families. It's why so many people have survived," shares Jain, referring to the community-level response measures he has been observing here. "But, mitigation methods are not people's focus currently; there has to be an integrated policy or larger political will that pushes for this."
In light of such damages to economies, livelihoods, and life, flood mitigation and preparing an at-risk population is an investment that any incumbent leader could consider. Yet, India's progress towards flood mitigation and preparedness has been slow. A 2020 IIT Bombay study found that as of 2012, only 57% of 420 projects—for flood control, preventing river erosion, and flood proofing—were completed since they were sanctioned in 2007. In fact, by 2012, the number of new projects even recommended for the same purposes fell drastically to 97.
 So, why has flood mitigation escaped the will of India's political representatives and urban planners? Amidst this vacuum, how have some government institutions and civil society organisations found solutions to mitigate India's flooding problem?
The "Public Visibility" of Relief Work
During and after floods, moving those affected away from the impacted areas, and ensuring the availability of rations and water usually occupy response efforts led by the government and the civil society organisations. "While this relief work is of utmost importance, most of us only get hooked on to this phase of relief during the monsoon, where survival mechanisms take precedence," shares Eklavya Prasad, Managing Trustee at Bihar-based Megh Pyne Abhiyan (MPA), a trust that works on water distress in Eastern India. "Rescue and rehabilitation work is mostly done by government actors, while for relief measures like rations and food, both government and non-government actors participate. It is evident that the governmental bodies remain very visible during these events. This kind of visibility is valuable to the state government, since it attracts relief money, and politicians see it as a way to build their constituencies. Relief and response measures conducted during and after the monsoon allows for an immediate win-win situation for these actors, as well as the communities who need that immediate response," he adds.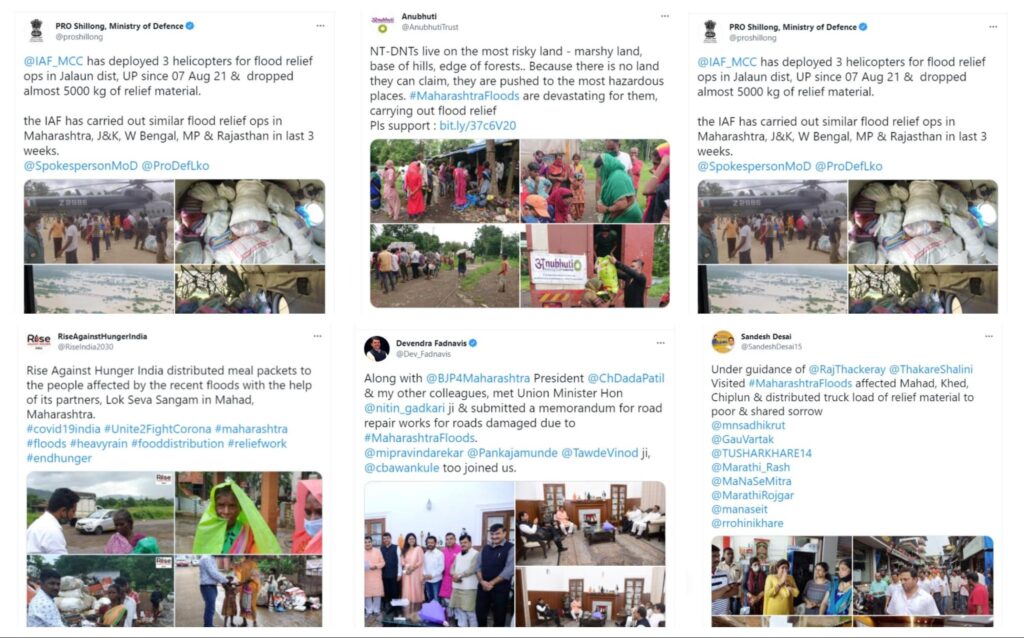 On the other hand, the outcomes of flood mitigation efforts are not always immediate, and may have limited public visibility. But, they allow for viewing floods as more than an isolated event. "In some parts of the country, like Assam and Bihar, where floods recur, the government has been able to reduce fatalities, but the long-term impact on livelihoods remains a matter of serious concern," S. Mohammed Irshad, Assistant Professor of Disaster Studies at Tata Institute of Social Sciences tells The Bastion. "We need to adopt risk-based planning and interventions."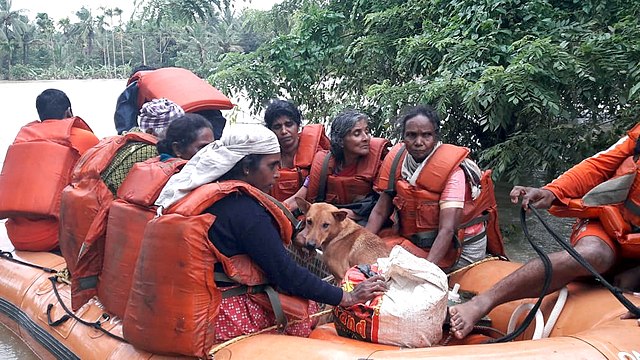 Detecting this gap in flood mitigation, Prasad realised that working on flood mitigation in Bihar required a different approach—MPA works during the state's eight-month long non-flood season to help people prepare for floods, and reduce their impacts when they do occur. This approach also needed an inspection into the allied problems that came along with the rising waters of the rivers Kosi, Bagmati, Kamka Balan, Gandak, and Budhi Gandak, which include health issues associated with water scarcity and deteriorating water quality. One grave issue observed by MPA was the lack of functional toilets during floods, which pushed many in flood-impacted areas to defecate in the open or in the water. 
To tackle this, Prasad and his team introduced the "Phaydemand Shauchalaya" in Bihar. Slightly elevated from the ground, these toilets were constructed with the help of local communities only after careful site selection. MPA analysed the state's flood data over 25 years to choose areas where flood waters might spare the toilets from inundation. "Phayedemand Shauchalyas survived the floods of 2017 and 2020, while the toilets made under the Swachh Bharat Abhiyan did not," shares Prasad.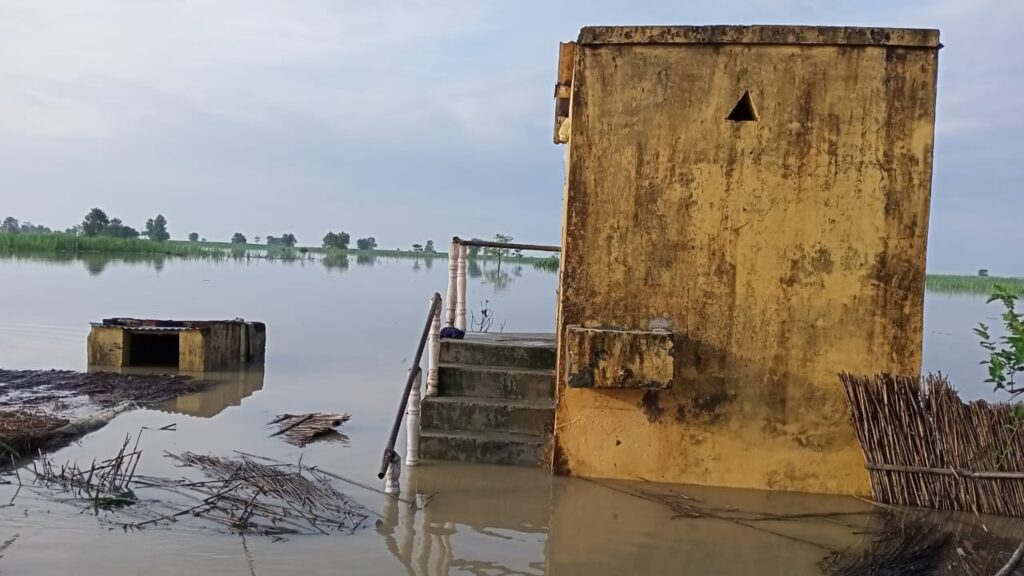 "Apart from this, we also introduced portable rainwater harvesting units, which could be safely moved around during floods and used to store safe drinking water. See, there is no doubt that every year, floods will come to Bihar. What is important is to prepare people and mitigate the negative impacts that they will suffer."
While civil society organisations like Megh Pyne Abhiyan have been filling some gaps in flood mitigation, within the government, multiple actors are involved in state and national-level efforts, which leads to another problem—a lack of coordination.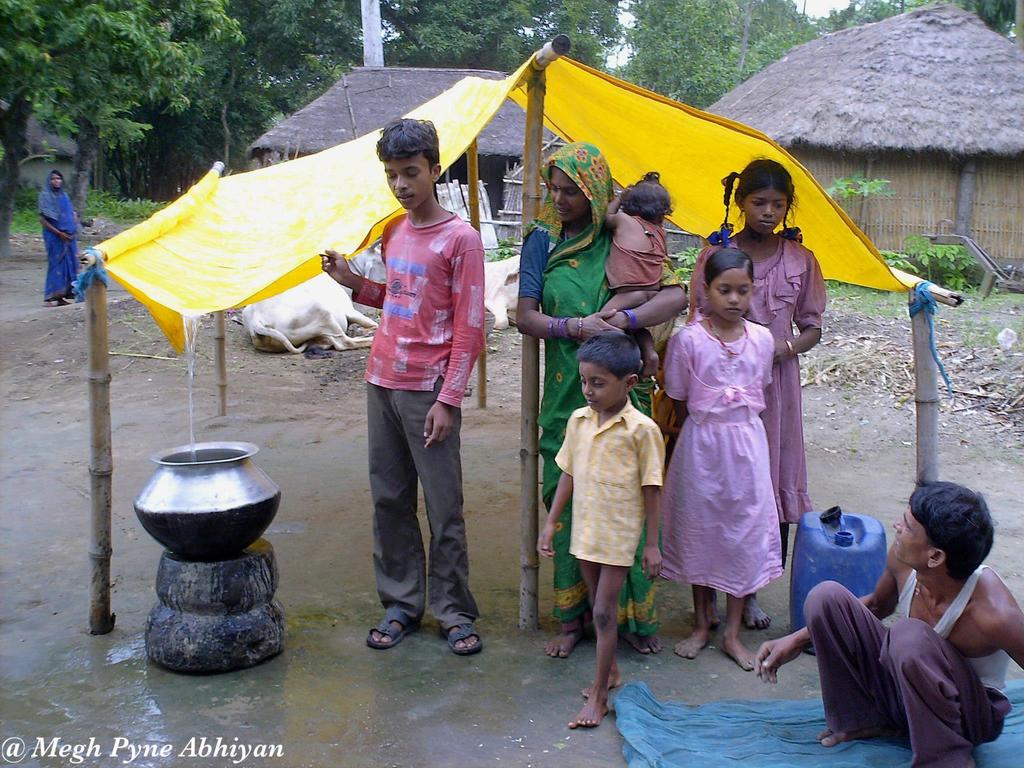 Multiple Cooks, Spoilt Broth
In this complex flood management architecture, NDMA is the Central agency which works on relief and mitigation with inputs from its state-level counterparts. Apart from that, at the Centre, many other bodies perform specific functions. The Central Water Commission is responsible for flood forecasting and hydrological data, basin-wise flood control boards—like that for the Ganga and Brahmaputra Basin—coordinate and implement region-specific flood control activities, and the India Meteorological Department is entrusted with meteorological statistics and weather forecasting. 
These responsibilities are decentralised with local governance bodies such as Panchayati Raj institutions and urban local bodies performing them too. In 2010, the NDMA roped in yet another nodal agency. Differentiating urban flooding from its rural counterpart, it proposed the Ministry of Urban Development (now the Ministry of Housing and Urban Affairs) to manage floods in urban areas and to focus on cities' stormwater drainage—a major compounding factor for water logging in these areas.
"Currently, these agencies at different levels often work in silos," comments Prasad. "An institutional re-arrangement, and a convergence between them is the need of the hour. Otherwise, it's very easy to get lost in this architecture, making it difficult to understand who really is responsible for flood management."
That this is the case is unfortunate, especially given that where government bodies have coordinated, flood mitigation processes have been initiated. One such case was that of Thiruvananthapuram, Kerala's capital. "In 2015, the Thiruvananthapuram Municipal Corporation mapped parts of the city's canals and drainage system, and also recognized the changing land-use patterns along their watersheds as a part of its flood mitigation efforts," says Neha Kurian, Programme Coordinator at Kerala Institute of Local Administration (KILA). "They were able to do this exercise with the support from the Kerala State Disaster Management Authority and the Public Works Department. This was important since they were each able to carry out functions which were complementary in nature."
Apart from lack of coordination, Kurian points towards another structural problem with the current disaster management bureaucracy—a top-down approach, which limits the role of local governance bodies.
Bringing in Local Governance
"In the NDMA Act, 2005, the responsibilities flow from the top [Centre] to the bottom [local governance bodies]. Now, this means that in a disaster situation, the uniformed forces that go down to the site for relief and response works may not be familiar with the lay of the land," shares Kurian. "But, local self-governance bodies, like Panchayats, would be aware of both the area and people much better."

With that in mind, after the 2018 Kerala floods, the state government saw the need to alter its disaster management governance. In January 2020, under the Rebuild Kerala Initiative, the Kerala government passed an order for the "preparation of disaster management plans by local self government institutions". "One round of including these disaster plans into Gram Panchayats' Annual Plans has been completed successfully. They are currently gearing towards another round of listing down their projects for relief and response, along with mitigation and flood-proofing activities for their villages," adds Kurian, who also trains and builds the capacities of Kerala's panchayats as part of her work with KILA.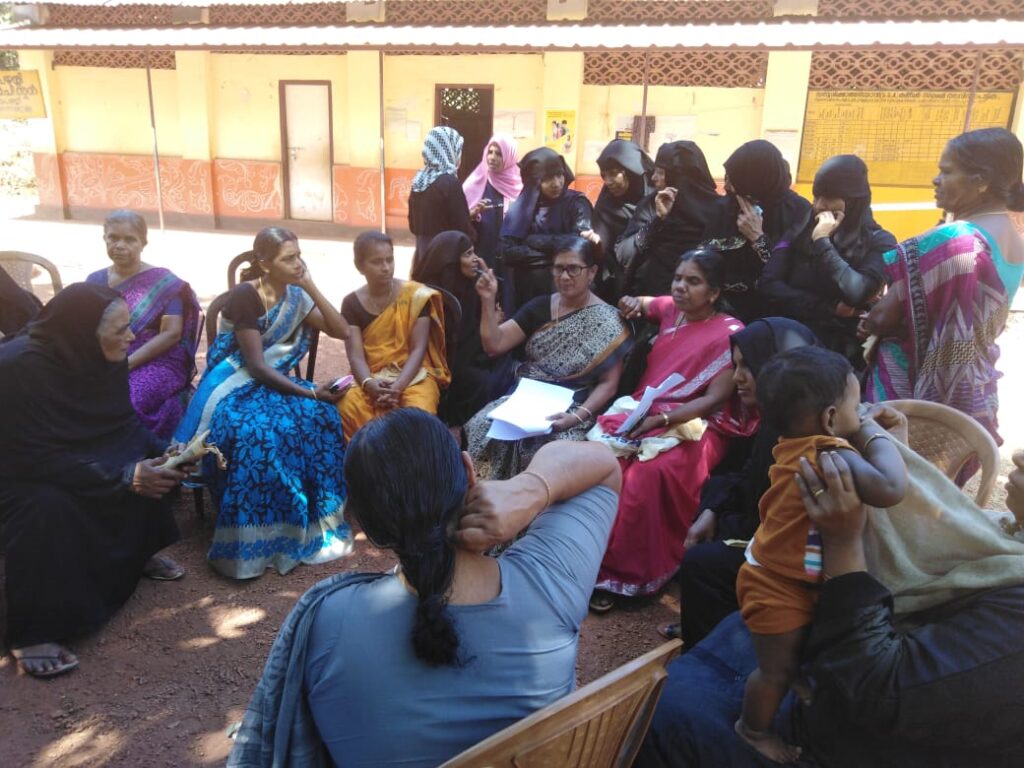 2,600 kilometres from Kerala, in Rajasthan's Jaipur district, a Gram Panchayat also took the responsibility of minimising flood-like situations in their village. Whenever it rained in Pragpura village, water logged in some areas, hampering everyday life. The village's drainage system was found to be the culprit. Water from households—collected after bathing, washing clothes, and kitchen use—would empty out into an open drain on the main road. With excessive rain, the rainwater could not find a way to drain out from the streets. "Water needs a place to go. We had to find a way for it to drain away," says Allen Mahesh, the former mahila (woman) sarpanch of Pragpura who sanctioned this drainage project. 
The Gram Panchayat's office then installed 12 to 14 inch pipelines connected to each house, which collected the water used and directed it towards Pragpura's three ponds. "Earlier, one of these three ponds used to shrink completely in the summer. Now, with this drainage system, the ponds have water throughout the year," adds Mahesh. "More recently, people have been noticing an increase in their well's water level too. We believe this is due to increased groundwater seepage given that stormwater and wastewater is now diverted to the ponds."
Bringing local agencies into the flood mitigation picture has another benefit—it offers context-specific solutions for flood-related problems, something that MPA's Prasad realised in 2016. In a study conducted in partnership with the National Institute of Rural Development and Panchayati Raj, they found that in Bihar, there was no one type of flood. "In some districts we visited, people told us that in a single year, they witness 60 cycles of short-duration floods that last about three hours. These were very different from the type of flooding that happens during  the monsoons," shares Prasad. "A cemented set of dos and don'ts wouldn't work in a geography where such variations exist. Different typologies of floods would require different solutions." 
That different types of floods impact lives differently is also perhaps missing from people's everyday knowledge, a gap that can be filled by the mainstream media. "There is a substantial difference between the mainstream media's coverage of rural and urban floods. While villages in Maharashtra are underwater right now and their economy is suffering, it's been mostly missing from headlines," shares Jain. "Only when more people know, can the administration be held accountable, which could lead to change."
A change in flood mitigation in India can be fueled by a ground-up approach, especially when Centre and state-level complications of power dynamics, coordination, and political will exist. Like Kerala, hopefully administrations from more states will begin to see the economic benefits of shifting to flood mitigation over just relief and response efforts. 
---
Featured image: a Phayedamand Shauchalya escaping flood water in Bihar (right) and a toilet made under the Swachh Bharat Abhiyan under water (left). | Courtesy of the residents of Naya Tola Bhishambharpur, Paschim Champaran, Bihar.