Understanding the Context
When the draft Inter-Hall Administration (IHA) manual was uploaded on the Jawaharlal Nehru University (JNU) website, it immediately sparked outrage across the students. 19 years after its previous revision, the draft proposal included a significant hike in the fee structure that would exclude underprivileged students from continuing their education, according to the JNUSU. That was on October 3rd. After month-long protests, the JNU administration has decided to partially roll back the hike, with provisions exclusively for Below Poverty Line (BPL) students.  
As events continue to unfold around the politically-charged University and support pours in from students across India, JNU represents a dilemma about our expectations of funding in central universities, the rights of students to protest against expensive higher education and the 'privilege' that they enjoy in doing so. The administration has defended the fee hike citing financial deficits to the tune of Rs 45 crore because of 'electricity and water charges, besides the salary of contractual staff'. Some have come down heavily on the degree of dissent on display, arguing that even post-revision, the room and mess charges at the 1000 acre campus are a fraction of what is charged at other Central universities. Several students are beneficiaries of scholarships and almost the entire faculty are provided with campus housing. 
There were reports of police lathi charging protesters and many being detained overnight. Some media houses were responsible for circulating fake images intended at defaming the movement and its participants. Despite these hurdles, the students' resolve to make education affordable to all remains firm. It begs the question: what is it about subsidized higher education that aggravates the most docile of taxpayers? In a university that has been a flagbearer for some of India's best academic research, the protests surrounding JNU are a clarion call to the government — many of whose members were themselves educated here — to declare its priorities and decide the future of many first-generation learners in India.
Featured Image Courtesy: Anamika Sonkar
Click on a quote to read an opinion
"The increase in fees is not just about paying more. The move ends up pushing marginalized students out of higher education, denying them their chance of a purposeful life. It is an initial step in the larger goal of privatization, transforming education into a privileged commodity to be bought, not something one rightfully possesses."
— Mutahhar Amin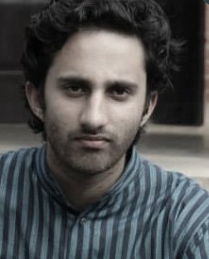 "Is this level of economic, and thus social diversity witnessed at JNU  visible in other educational institutions? How many people are we shutting the doors of education on due to their inability to pay? What would Vivekananda's answer be to these questions?" 
— Shyam Krishnakumar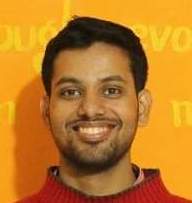 Jawaharlal Nehru University is protesting, again! JNU protested when the Emergency was declared, when the Nirbhaya case happened, and it is protesting today, in light of the drastic fee hikes in the university. 
Yet, for a certain section of civil society, including some people and many media outlets, these protests seem trivial.
"Why can't they pay a sum of ₹300 if they are splashing thousands on coffee, condoms, and chicken", right? This section is bluffing.
The media is falsely portraying the increase in fees to a mere ₹300, conveniently ignoring the introduction of monthly service and utility charges (of ₹1000) to be paid by the university's students. This is besides the significant increase in hostel fees. The revised monthly charges of ₹4500 seem nominal for many but for people whose annual family income is less than ₹1,44,000 (about 40% of JNU students), these charges are anything but nominal.  Such a rise forces them to abandon studying, and, with it, their chance of securing a bright future.
Even after the latest partial rollback released on the 25th of November, a BPL student will still pay around ₹3000, more than the maximum monthly income of a BPL household – ₹2250. The recently published revised hostel manual also outlines a steep increase in late fee charges, fines for protesting and a provision of an annual 10% increase, all of which have been conveniently neglected by mainstream media narratives. 
The Larger Picture
It is myopic to assume that the JNU protests are solely about the rollback of 'a few hundred rupees'. 
For example, there are many women students at JNU who are pursuing education against the wishes of their families. Take Ummul Kher, a 28-year-old alumni of JNU, who has lived with fragile bone disorder since childhood. She fought against her parents to continue her studies, taking tution classes to help pay her for education. She cleared the UPSC exams in 2017 with AIR 420. As Kher told News18, "JNU changed my life. They provided me with accommodation, food and I only had to concentrate on my academics."
The existing fee structure of JNU made it possible for such students to continue their education without parental support. The new fee structure completely challenges the conviction of others like Ummul.
The increase in fees is not just about paying more. The move ends up pushing marginalized students out of higher education, denying them their chance of a purposeful life. It is an initial step in the larger goal of privatization, transforming education into a privileged commodity to be bought, not something one rightfully possesses.
This is what JNU is protesting against: to ensure that education remains accessible to every citizen of this country. To ensure that education across all levels remains cheap and affordable. To ensure that every citizen of this country is provided with equal access to realising a successful life. After all, the Right to Education is a fundamental right guaranteed under the broader interpretation of Article 21 of the Indian Constitution, an important aspect in ensuring the Right to Life.
A Damning Priority Check
Just as these concerns transcend the confines of the university, so do the protests. The protests are not merely against the university administration, but also against their masters–in–power: the government.
In a country where inequality, economic struggles, and poverty are rising, it is ironic that such decisions are being made. It is also ironic that when developed countries are moving towards free education, India is going in the opposite direction. Also, given that education is a crucial right, and also mentioned in the Directive Principles of State Policy, it is an important sector that the government is expected to invest in, both as a constitutional responsibility and social necessity. However, their actions suggest otherwise.
You May Also Like: In Pursuit of Autonomy: Does the HECI Fit the Bill?
Over the last six budgets, education spending has fallen from 6% of the GDP, to a mere 3%, which includes an absolute fall in spending on school education. The government has drastically slashed the grants to the universities pushing them to adopt self – financing models in the guise of autonomy.  According to the February 2019 CAG report, ₹94,036 crores collected through education cesses are lying unutilized in state coffers. 
The spending priorities of the state are clear: statues, chartered aircrafts for its functionaries, aggressive campaigning for its divisive policies and, lately, the reconstruction of the central vista of Lutyen's Delhi. These projects hardly have any direct impact on common people. The government also has to answer for such massive misuse of tax money–not the perceived 'freeloaders' at JNU.
Furthermore, sensible economists would tell you that students of JNU are not exactly free loaders. Like every other resident of this country they pay indirect and direct taxes, even when buying those cigarettes, or condoms. These students are ultimately demanding accountability from the government for the money they themselves have contributed to.
In light of these facts, it can be safely said that these protests against this unjustified fee hike, are completely justified. Today, it is JNU that faces the brunt of high fees. Tomorrow, it could be a public institution that affects you. As you read this, there are plans to increase the fees in AIIMS, for both academic programs and patient services. In addition to long queues, patients now have to shell out more to avail health services, as do the doctors who wish to study there.
JNU is protesting to prevent that tomorrow, where common people have to pay more to avail basic necessities, from ever coming. JNU has started the fight, it is now for the masses to rise to the call as well.
Mutahhar Amin is a research scholar at the Centre for Political Studies, JNU
Jawaharlal Nehru University is in the middle of yet another controversy, polarising people into two neat camps. While ideological polemics might give rise to perfect binaries, the central issues of this debate are not so straightforward. 
Beyond the political rhetoric of "revolution" and "shut down JNU," the core question is: What is our collective vision of public education in India? 
It's strange to see that people otherwise nostalgic about the gurukula vision of free education are simultaneously berating the low fees in JNU, compared to other institutions like the IITs. Are we as a society comfortable with asking every student, irrespective of their socio-economic circumstances, to bear the cost of an overpriced education, through a few token scholarships? This is the philosophical question at the core of the debate. Once we are clear on our answers to this question, we can find suitable approaches moving forward. 
There is no dearth of available models. One could lean towards the current USA model of education, where exorbitant costs infamously create lifelong debts for college students. Or, we can go down Germany's route, and make higher education free for everyone. A middle ground can be found in the Singapore model of providing educational scholarships, in lieu of public service.
The key to figuring out where our civil society stands amongst these approaches, is to understand our relationship between Vidya and Artha, or between knowledge and economics. India for millennia consciously kept Vidya beyond the realm of economics, or Artha, because knowledge was seen as sacred, individually transformative, and a means of empowering righteous citizens to create wellbeing. A reflection of this is found in Amartya Sen's vision of development as the expansion of human capabilities. 
What Does the Education System Stand for in Independent India?
Universities, then, are not a means to galvanize Artha; they are meant to produce empowered citizens. Higher education must not be seen as a set of expenditures to be recovered from students, but as a necessary public expenditure.  Unfortunately, our thinking today has become so centered around economic costs that all we can ask is: "Why are fees so low?" instead of asking, "Why should the fees be so high everywhere?" Or more importantly, "Why should students pay so much to learn?" 
Back to JNU. The university, contrary to common perception, is not all about dharnas and morchas. Most students are focused on academics and research. The proof is in the pudding: the university tops research rankings in the country year-on-year.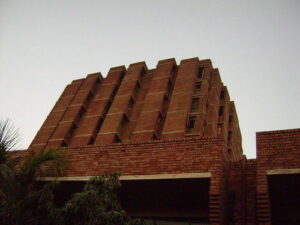 If the data produced by JNU Student Ali Javed is to be believed, the average family income of 42% of JNU students is less than ₹10,000 per month. Many of the people I met in JNU were or still are first-generation Ph.D. students from obscure villages. Some have continued to pursue education defying tremendous parental pressure. A friend spends his nights sleeping in his center waiting for a hostel; he cannot afford a room outside which costs around Rs 6000 per month.
Pause for a minute and imagine such a scenario. And then, ask yourself if this level of economic, and thus social diversity is visible in other educational institutions. How many people are we shutting the doors of education on due to their inability to pay? What would Vivekananda's answer be to these questions? 
What JNU Does for India's Future
Now place these microstories in the larger context of India. Each student like this leapfrogs a couple of generations of growth for their family, and through the accrued benefits of a good education, can also contribute far more to society than they could have otherwise. This is transformational.
But if we do not provide quality affordable education such as that provided at JNU, then where are we consigning these youth to? To farming jobs that are now being automated? To non-existent manufacturing jobs?
In the 4th Industrial Revolution, only the well-educated survive. India, with its vast population of over 400 million youth as of 2011, cannot afford a fully corporatised higher education model. Too many people will be left out, or will be forced to educate themselves at too high a cost. 
Just like building roads or developing infrastructure, educational spending is an investment in the future, not just an expenditure. This is particularly true when more than 50% of India's population is below 25. It is an education that fundamentally produces everything else that is of value in a society, from innovation in entrepreneurship, to foundational pathbreaking scholarship. Thus, it is sad that in Bharat we keep reducing Vidya to a question of economics over and over again. 
Shyam Krishnakumar is a consultant who works at the intersection of technology, culture and public policy, and holds a master's degree from JNU.