Understanding the Context
TikTok's arrival in India has been heralded as a game-changer in Indian social media spaces. The country is home to 120 million active 'TikTokers', all of whom create or consume the free, short entertaining videos the platform has become renowned for. In India, according to the company, the platform has also picked up in non-metro areas, attracting a user-base that is often rural, young (below 30), middle income, and aspirational. The videos themselves, examples of which provided below, often contain skits pertaining to marriage, relationships, and (now infamously) rather emotional heartbroken young men.
One of TikTok's latest product offerings is #EduTok, an in-app e-learning initiative. This is TikTok's attempt to move beyond viral tidbits of everyday Indian life, and publish and promote educational content, such as maths skills, English tips, or wellness advice, that might be productive and useful to its young audience. The hashtag '#EduTok' was promoted heavily by the company in India, and it's country Public Policy head Nitin Saluja, from June 2019 onwards. Users were encouraged to publish their own educational videos using the hashtag, resulting in the creation of a mammoth 10 million unique pieces of content to date, with over 48 billion views, and 1.8 billion shares. Now, with the inauguration of the formal platform EduTok as of October 18, there are also plans to partner with formal ed-tech companies and push this collaborative educational content across the platform, and into offline partnerships as well. 
Awal's EduTok videos, which focus on teaching bite-sized English videos for example, have racked up millions of views on the platform, from a socioeconomically diverse audience.
TikTok, according to a company release, is positioning EudTok as a "multi-phased integrated initiative aligned with the wider objective of democratising learning for the Indian digital community on the platform." The larger objective then is to 'democratise' e-learning, by providing educational content to all of its users for free. Commentators thus speculate that the arrival of #EduTok on a platform that already engages with so many young Indians, could prove to be extremely disruptive to India's burgeoning ed-tech space.
However, in a world where data sells (and foots the bills for Bytedance), is this celebration premature? TikTok has faced the scrutiny of the Indian government in recent times for its negative impacts on Indian youth. Beyond all the uniformly glowing press releases, what are the implications of free, relatively unregulated educational content on India's ed-tech sector, and the TikTokers who engage with it?
Featured Image Courtesy: TikTok
Click on a quote to read an opinion
"One cannot simply dismiss EduTok as opportunistic: it has the potential to enact real educational change across India's social divides, in ways that paywalled ed-tech services cannot. Democratic knowledge sharing is built on equal access to knowledge itself, an ethos clearly embedded in EduTok's operational ethos."
— Aarathi Ganesan
"#EduTok may attract a new set of users from rural India who are interested in learning online but unaware of the privacy and content-related threats that are attached to the app. In that case, TikTok may appear to be democratizing learning in an internet-pervasive era. That explanation would suffice and deserve applause however, if education was really the only reason EduTok existed."
— Swagam Dasgupta
Authored by Aarathi Ganesan 
It is easy to cast off the real benefits of a platform like EduTok as 'celebratory,' and instead focus, as many detractors have, on the larger controversies that have surrounded the platform since its launch in 2016. While arguments pertaining to data protection and content regulation on TikTok abound and are serious, similar levels of vociferous public critique are rarely afforded to other social media giants operating across the subcontinent, like Facebook. In the midst of competitive Indian nationalism, perhaps the Beijing origins of parent company Bytedance obscure a fair evaluation of the significance of a platform like EduTok in the Indian ed-tech market. 
Are RSS's fears about Tik Tok true? Here's what you should know / Swadeshi Jagran Manch has flagged security, business and social risks posed by Chinese apps such as TikTok. The RSS fears may not be totally unfounded.

The article was published in Econom… https://t.co/tqGMNwX2Gm

— CIS (@cis_india) February 22, 2019
 "Democratising e-learning for the Indian digital community" 
What does 'democratising' online learning services really mean in the Indian educational and digital sectors? The Indian ed-tech space often focuses on providing highly specialized technical education, be it in school subjects, or programming languages. This market is geared towards an audience that is willing to pay for well-produced educational content, and has the time (not to mention the will) to engage with a single, specialized topic over a long-term period. 
YOU MAY ALSO LIKE: 'Open' for Business: The Growth of Massive Online Open Courses in India
Intuitively though, Indian markets (if the competitive pricing of platforms like Amazon Prime or Reliance Jio are anything to go by), aren't interested in shelling out too much for internet-related services and products. Part of this is due to the availability of cheaper alternatives to paid business models, which are often free. Of course, this poses a challenge to ed-tech companies providing paid services trying to tap into as large a share of India's digital learns as possible.
Therefore, EduTok's entry into the e-learning space is significant: its services for now, are free. When this is combined with the fact that they can be accessed by the platform's 120 million monthly active users, the significance of the immediate market share TikTok has access to becomes immediate.
One cannot simply dismiss EduTok as opportunistic: it has the potential to enact real educational change

across

India's social divides, in ways that paywalled services cannot. Democratic knowledge sharing is built on equal access to knowledge itself, an ethos clearly embedded in EduTok's operational ethos.
The Proof is in the Pudding
That TikTok is seriously committed to meaningful engagement through EduTok is visible in its larger plans for the initiative. The platform has partnered with organizations like Josh Talks and The/Nudge Foundation to create a mentorship programme for its creators. Josh Talks plans to hold some 25 #EduTok workshops across the country, held by an #EduTok creator, for 5,000 selected creative TikTokers. The/Nudge Foundation will create content during these workshops, that focuses on skill development, job readiness, career trajectories, and soft skills, crucial. These are crucial aspects of a young person's education that often get waylaid in Indian education policies, seriously affecting the prospects of new entrants into India's competitive workforce. 
Importantly, these workshops are being specifically held in states with lower literacy rates, such as Andhra Pradesh, Bihar, Jharkhand and Jammu, Rajasthan, and Telangana. To be conducted in respective regional languages, they provide skills that the TikTokers can again share on the platform under the hashtag. Thus, the larger audience that this well-produced practical knowledge will reach on the platform, is substantial. Given that users from that region will follow these creators, this results in the proliferation of key educational skills and knowledge bytes in languages other than English, making them doubly useful to India's linguistically diverse populations.
However, given that users themselves can upload content under the #edutok tag, there are natural concerns that the quality of this 'educational content' may not compare say, to a Byju's or Khan Academy. Yet, the initiative again works beyond just user-generated content and offline outreach programs. TikTok has also partnered with ed-tech companies like CETKing, Hello English, Testbook, Vidya Guru and Vedantu to produce videos on school subjects, current affairs, and vocabulary. Again, these companies' sophisticated services will be enjoyed by consumers outside of the metros, who otherwise may not have access to them. This collaborative spirit benefits the companies themselves, in that they too get access to rural markets outside of their current operational purview. 
Will EduTok Help Indians Learn?
Now, for those interested in the pedagogies embedded in digital learning, one serious question remains: will TikTok's users really be able to learn anything from a bite-sized video? This in comparison, say, to a long-term course in a subject available online. 
Well, according to a 2015 study by the University of Oxford, the demand for the latter has decreased globally, partially due to low completion rates and knowledge retention. Whether a long-term course in a specific subject can benefit all students remains to be seen. On the other hand, the smaller packets of mobile-friendly useful information in these videos, often creatively packaged and in regional languages, could offer high rates of knowledge retention for the user. Furthermore, these services are available in-app, making the consumption of educational content, already up by 128% on TikTok since the launch of #EduTok in June, a normalized experience when logged in to TikTok.
Therefore, constantly acquiring and retaining useful information could become part and parcel of the TikTok experience in India, providing intangible cognitive benefits to its users. 
YOU MAY ALSO LIKE: I Got It From My माँ: Can a Multilingual Education System Improve Children's Learning Outcomes?
Given that EduTok was formally launched only a few weeks ago, it is difficult to definitively state the long-term pros or cons of the initiative. However, a deep interrogation of what EduTok hopes to highlight the platform's larger commitment towards productive educational content for the masses. In a country where sophisticated ed-tech products are easily available to those who can afford them, the positive democratising potential of EduTok, not to mention the pedagogical benefits of the model if executed well, cannot be underestimated. 
Aside from her work as Editor at The Bastion, Aarathi explores the cultural intersections between gender, technology, and development in South Asia in her free time.
Authored by Swagam Dasgupta 
Almost every social media app collects its users' personal data and shares it amongst third-party partners. Ever since 87 million people's data was found to be harvested by Cambridge Analytica between 2013 and 2016, Facebook, Snapchat and YouTube's privacy policies have become the talk of tech-town. Beijing-based ByteDance is the relatively fresh kid on this regulatory block, with India and the USA leading the charge against TikTok's privacy loopholes. 
At the outset, it may seem like TikTok has come under intense scrutiny merely because is not a California-based app like its competitors. But, In February this year, Bytedance paid a fine of $5.7 million (₹40 crores) to the US Federal Trade Commission after TikTok was accused of knowingly collecting personal data from users under the age of 13 without seeking parental consent. At least the USA's COPPA protects children under 13, while Europe's GDPR-K covers those under 16 years of age. India, however, has no cyber laws that specifically protect children of vulnerable age groups. The IT Act of 2000 only rules against child pornography for minors. TikTok's in-app challenges have also garnered a reputation for encouraging deviant behaviour that has led to deaths, cyber-bullying and hate speech.
About "Democratising E-learning"…
I cite these instances of TikTok's misuse not to single out the platform, but to emphasize that these are not exceptions to the rule.
Keeping its track record in mind, TikTok's emphatic launch of #Edutok could exacerbate privacy and content-related dangers under the guise of 'democratising e-learning'.
Especially in India, which is TikTok's biggest market, the app's popularity relies heavily on an 'anybody-can-participate' system. User-generated content has connected creators and consumers from Tier-II and Tier-III cities at a rate and scale that no other social media app has managed before. The ubiquity of user-generated content makes the rise of #EduTok a potentially dangerous phenomenon. 
At the time of writing this article, content under the #EduTok hashtag had received 48.5 billion views. It is easy to forget the responsibility that comes with breaking down any access barrier, even with education. Because these videos are so easy to produce, broadcast and consume, it is fair to assume that this model of content generation (or 'knowledge sharing', as the folks at TikTok would prefer I call it) is scalable amongst the youth. 
By virtue of its scale, a cursory run-through of #EduTok now throws up very scarce educational content that is genuine, leave alone skill-building. The reason? Motivational speeches, career advice, life tips and workout videos all count as 'educational' on the app.
Sure, TikTok's offline partnerships and mentorship programmes do relay a sense of belated legitimacy to their intent. Yet, when the platform's bread-and-butter comes from layman (and mass) user contributions that are hard to control for quality,

it is a long shot to compare e-learning on #EduTok with the likes of experts like Khan Academy or Byju's. 
An example of one of the many 'miscellaneous' videos that fall under the #EduTok hashtag. Source
Being free, #EduTok may democratise information consumption on paper, but right now, it is sub-par educational content, at best. If education is to be served in an interesting and easy-to-understand language for rural consumers, then it becomes imperative for content moderators to understand the sensitivities of India's regions and demographies. Unfortunately, without any broad parental controls in place, #Edutok may just give extremists a direct inlet to pierce the minds of a very young, impressionable, and vulnerable audience. 
Lest we Forget: Education is Great PR! 
It is not as though viral content on TikTok is unregulatable, or Bytedance free from pressures from above. In September, presumably upon the instructions of the Chinese government, the hashtag #HongKong was cleaned of any results related to the Hong Kong protests. Survival becomes difficult for any company if local governments are not supportive. Things become worse when they perceive a company to be a hazard to its peoples. The three-week ban imposed by the Madras High Court allegedly cost ByteDance Technology $500,000 a day. This shows the huge damage that would be dealt to the app if it were frozen out of its Indian user base by law. 
YOU MAY ALSO LIKE: CSR: Providing CPR for India's Many Educational Ailments
The publicity and timing behind this #EduTok revolution alludes to a damage-control approach that has been adopted by ByteDance. So much so, that TikTok even pledged to strategically invest in developing technological infrastructure that would enhance PM Modi's Skill India initiative. Why would a Beijing-based company want to invest heavily in offline programs in India and advertise it with such aplomb? One answer could be that it has plenty to apologize for.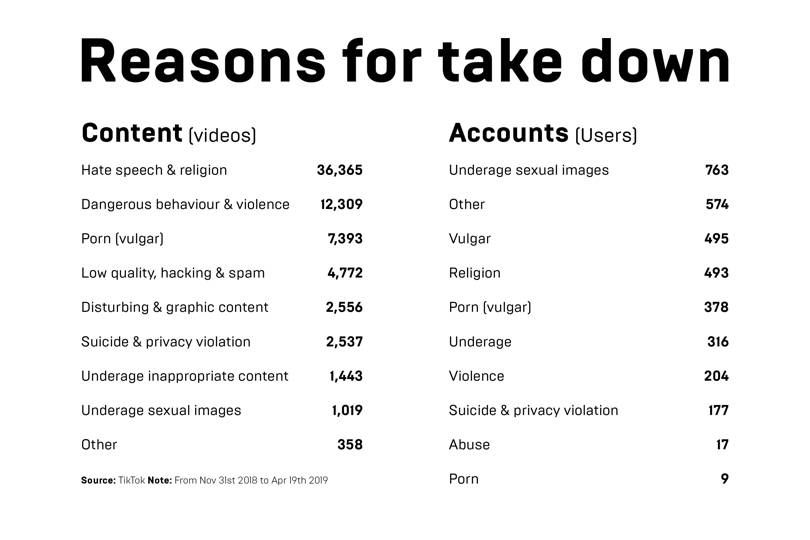 One must ask how many of the same consumers — who initially joined and use TikTok as a fun, free-for-all video-creating platform — are now actively using the same for learning. #Edutok may not reappropriate the same users whose lip-syncs earlier promised virality. Instead, #EduTok may attract a new set of users from rural India who are interested in learning online but unaware of the privacy and content-related threats that are attached to the app. What may be a breath of fresh air for TikTok's public image could be a poisonous gas for several uninitiated Indians.
In such a case, the end game for TikTok and Bytedance would be a win-win. For Indians, the warning bells have been tolled. TikTok may appear to be democratizing learning in an internet-pervasive era. That would suffice and deserve applause, if education was really the only reason EduTok existed.