Editor's Note: The Isha Foundation was requested to contribute to this conversation with specific details on the Cauvery Calling's funding and implementation strategy. They declined to do so at the time, citing restrictions on internal communications. We are hopeful of hosting these details first-hand in the near future. You can read their unedited response to this On the Fence by clicking here.
---
Understanding the Context
What used to be a forest-fed river that flowed throughout the year now runs dry for large stretches in the summer and floods destructively during the monsoon. As we continue to over-exploit the Cauvery and quarrel over water-sharing, Her life and the livelihoods She sustains hang by a thread.
The Isha Foundation, helmed by spiritual leader Sadhguru, has stepped in to revive the failing health of the Cauvery. It kicked off the 'Cauvery Calling' campaign in July 2019, aiming to revive the river using a method called agroforestry, which involves growing trees (or forests) amongst farmland. The campaign seeks to cover one-third of the Cauvery basin with at least 242 crore trees that can be harvested at regular intervals to supplement farmers' incomes. 
What's unique is the level of public participation that has been garnered: for a meagre sum of ₹42, you can plant a tree and be a part of its rescue mission! With the likes of Leonardo DiCaprio and Shah Rukh Khan pledging millions to Cauvery Calling, the future of the river looked promising. That was until a few civil society groups and individuals wrote a fiery letter questioning the intent of the movement and its feasibility. Isha fired back in a press release last September that claimed to debunk all of the letter's assertions while also accusing its authors of baseless slander. 
Many questions remain unresolved. Beyond polarising pot-shots, which of these parties is actually correct? Is Isha's plan to save the Cauvery ecologically and economically sound? Professor Bhaskar Sinha from IIFM in Bhopal believes it is so, especially given the dearth of timber available in India. For Neethi Mahesh, a conservationist based out of Coorg, although agroforestry is a useful model to follow, whether Isha will factor the local ecology and biodiversity of the catchment area remains to be seen. Finally, Leo Saldanha, one of the primary authors of the controversial letter, still maintains that the Cauvery Calling is a PR campaign instead of a sincere effort to restore the ecology around one of South India's most important rivers. So, is the Cauvery Calling's demands to 'grant greater ownership over trees to farmers who adopt agroforestry' the best way to restore green cover and revive the Cauvery?
Click on a quote to read the opinion
"Over the last 20 years, India has experienced a severe shortage in the supply of timber. Unfortunately, tree-growing for commerce has not increased in accordance with this demand, thereby causing imports to grow sevenfold. The additional income Trees outside Forests can put into farmers' pockets must not be underestimated."
— Bhaskar Sinha, Assistant Professor of Ecosystem and Environment Management at the Indian Institute of Forest Management
"A well-marketed campaign does not maketh an environmentally sound one. As simple as tree-planting may sound, the specifics of execution have been opaque. There is yet to be any clear indication on the methodology Cauvery Calling plans to employ to identify different tree species…"
— Neethi Mahesh, conservationist working on river ecology and monitoring in Kodagu
"Planting trees' is a rather sexy way of getting the super-rich and powerful to donate some of their money to certain foundations, while accruing tax benefits, and yet creating for themselves an image as 'green warriors' tackling climate change. Implicit is the idea that nothing structural needs to change, and the world can then return to business as usual, without worrying at all about what caused climate change in the first place."
— Leo Saldanha, member of the non-profit Environment Support Group in Bengaluru
Authored by Bhaskar Sinha
Climate change and direct anthropogenic pressure have increased the frequency of droughts and floods across river basins. The people of Kodagu district know this first hand. The Cauvery is a rain-fed perennial river whose flow has been disrupted due to an intricately woven nexus of socio-economic problems and environmental issues. In this light, Isha Foundation's massive reforestation movement, with a participatory approach across the catchment area, is a pragmatic step towards marrying ecology with modern plantation economics. 
Stop Pitting Farmers against the Environment 
Planting trees helps improve the health of the riverine ecosystem as a whole, besides sequestering CO2 from the atmosphere. Most important to this river restoration model, however, is the additional income that timber can bring for the farmers in the Basin. 
Over the last 20 years, India has experienced a severe shortage in the supply of timber. Unfortunately, tree-growing for commerce has not increased in accordance with this demand, thereby causing imports to grow sevenfold.
The additional income Trees Outside Forests (TOFs) can put into farmers' pockets must not be underestimated. A 2007 study in Haryana found the annual value for different agroforestry models (when trees were harvested every six-years) to be anywhere between ₹26,626 to ₹72,705 per hectare.
A close look at the policies, acts, and guidelines that govern trees grown on farmland will tell you that the potential which TOFs possess for environmental conservation and economic benefit has not been realized. This can be attributed to the absence of a uniform nationwide policy related to the management, harvest, transit, and marketing of timber/tree products from TOFs. In fact, the ambiguity and cumbersome legalities of conservation policies such as the Karnataka Preservation of Trees Act, 1976 pose additional constraints for farmers who want to grow and benefit from planting certain types of trees.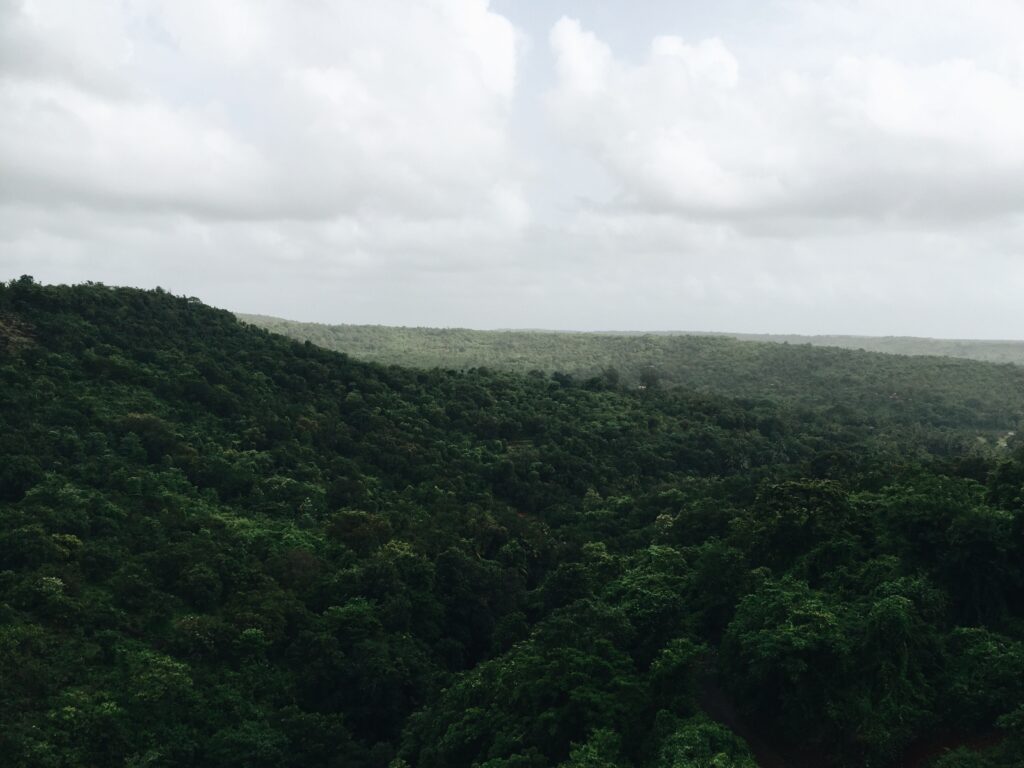 Bringing private players into agroforestry will develop the timber market, but the ease of accessing such timber markets must also be looked into. TOFs will be planted by farmers only when they themselves are convinced of a steady income and if the process is relatively easy to manage.
The national support garnered for the Rally for Rivers movement may bring about a simplified, universal and farmer-friendly policy for TOFs. This will establish reliable market linkages so that more trees are planted on farmland for harvesting. Such synergy has previously been observed in Haryana, Punjab, Uttar Pradesh, Uttarakhand, Gujarat, Tamil Nadu, and Andhra Pradesh. 
River ecosystems are influenced by natural processes and anthropogenic impacts at different spatial and temporal scales. The anthropogenic impacts can be regulated by planting trees at scale in the catchment areas of the rivers and by ensuring institutional and market support for farmers to sell their timber produce. This, in turn, will help rejuvenate the river ecosystem, boost the rural economy, and help meet India's Intended Nationally Determined Contributions target of creating a carbon sink of 2.5 to 3 billion tonnes of CO2 equivalent through additional forest and tree cover by 2030.
Support, Don't Denigrate
The additional income from timber may allow farmers to spend more time on off-farm employment and income generation. Agroforestry also protects forests' biodiversity, prevents soil erosion and can even create more employment through bee-keeping (bees are crucial for the cross-pollination of coffee flowers). The development of forest and tree cover conserves and improves groundwater storage in the river basin, which will make sure that the river flows throughout.
#MahatmaGreenIndiaMission launched production of 85 lakh saplings for #CauveryCalling in Tamilnadu. Heartening to note administration, academia & community coming together for our farmers & river Cauvery. This is a 12-year-mission. Stay with us. –Sg @rallyforrivers @PGH_Isha pic.twitter.com/6pFGULrGS1

— Sadhguru (@SadhguruJV) March 16, 2020
For those that believe ₹42 per sapling is a lot of money, consider how much tax money the government is collecting from you every year, and evaluate how much success it has had over 50 years with planting trees, reviving the Cauvery, and supporting farmers reliant on Her waters. Especially if viewed against rising urbanization across the Cauvery basin, the impact of their conservation efforts has been negligible. Yet, we expect Isha and the Movement to disclose results within eight months of collecting funds?
It is easy to sit in an air-conditioned room in a city and dismiss the Cauvery Calling movement as a PR stunt. The reality is that civic support for environmental issues is difficult to generate en masse, especially when it requires donations from the public. Isha Outreach has managed to create actionable interest and awareness amongst cultivators and citizens who benefit from river Cauvery's water. Besides citizens, the movement has managed to rope in state governments and their respective forestry departments to devise a planting strategy. Panchayat institutions are important implementation functionaries; Isha claims that these are on board as well. 
Probably the most important takeaway is that Isha has never claimed that tree planting is the only way to save the Cauvery. For conserving forests in neoliberal markets, agroforestry is a cost-efficient and farmer-friendly way to play. It does require other activists to complement their rejuvenation efforts by reducing pollutants, illegal sand mining and water-intensive farming, to name a few.
The author's comments are based on his own research, which can be found from the following publications:
Ghosh, M. and Sinha, B. 2016.Impact of Forest Policies on Timber Production in India: A review. Natural Resources Forum (DOI: 10.1111/1477-8947.12094).
Ghosh M. and Sinha B. 2018 Policy analysis for realizing the potential of timber production from Trees Outside Forests (TOF) in India, International Forestry Review Vol.20(1), 89-103.
Ghosh M. and Sinha B. 2018 Institutional Imperatives for Promoting Trees Outside Forests (TOFs) to Enhance Timber Production in India, Small Scale Forestry DOI: https://doi.org/10.1007/s11842-018-9407-4
Dr. Bhaskar Sinha is the Chairperson of Centre for Climate Change Studies, one of the Centres of Excellence at Indian Institute of Forest Management, Bhopal.  His research interests are on developing adaptation and mitigation strategies to climate change in forestry, agriculture and rural development sectors. 
Authored by Neethi Mahesh 
At the offset, the Cauvery requires a holistic approach towards Her management and conservation. This requires managing the riparian buffer zone (land adjacent to the river), agroforestry, creating water security by reviving traditional wells and tanks alongside constant water quality monitoring and treatment. Regulated sand mining, waste management, and a complete ban on new hydro projects in the Cauvery basin will all help conserve the river.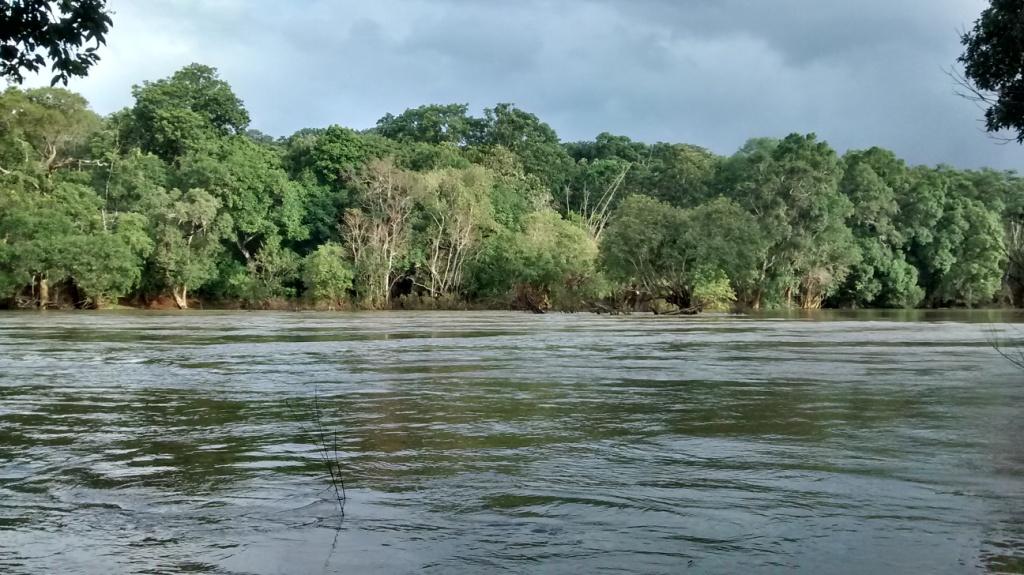 Talking about Trees: Retain Traditional Practices!
Before we consider agroforestry as a serious strategy of reviving the river alongside riparian communities' incomes, let us ask whether this proposed form of land management is sustainable in the long run.
Agroforestry cannot be executed without considering the prevailing forestry practices found in the Kodagu district, where the river originates.
These have inherently fostered biodiversity as well as a harmonious co-existence between locals and the forests themselves. For example, shade-grown coffee — which is practised in Coorg — already emphasises agroforestry, traditionally preserving native tree species. 
Click here for a (non-exhaustive) list of native trees, their local names, and conservation status in Kodagu's coffee landscapes. Source: Arshiya Bose, surveys conducted in 2013
The worry is that existing laws prevent most of them from directly marketing their native timber. As a result, many farmers prefer to plant exotic trees rather than native ones. In the case of agroforestry then, the question clearly is how to halt the shift to land use practices that pose a threat to traditional and culturally specific ways of managing land. 'Cauvery Calling', a campaign initially focused on the planting of trees on either side of the Cauvery, soon switched gears to reviving agroforestry along the river. This shift was made not only to ensure water security but to secure livelihoods for farmers by planting and reaping trees as a management plan. 
Given that at least 242 crore trees were to be planted under the Cauvery Calling, this 'solution' could create new ecological challenges to the region altogether. Assuming that a minimum tree cover is necessary to profit from agroforestry, what percentage of land will then be used to grow declassified species (like Silver Oak, Bamboo, Rubber) which can be felled more leniently?
Why is this important? Because planting those trees which can be harvested (according to the 'declassification of species' under the Karnataka Preservation of Trees Act, 1976) has the potential to incentivize unregulated felling. What's worse is that exotic species of trees could replace those native to Kodagu district's landscapes and the Western Ghats. The planting of silver-oak, for example, can reduce coffee yield, increase incidences of black rot and berries' vulnerability to attacks from borer beetles. 

A well-marketed campaign does not maketh an environmentally sound one. As simple as tree-planting may sound, the specifics of execution have been opaque. There is yet to be any clear indication on the methodology Cauvery Calling plans to employ to identify different tree species. Whether those executing this plan will choose to plant species in accordance with the geographical context remains to be seen.  Besides, planting trees where water-intensive crops like paddy and sugarcane are grown is technically unfeasible. More should be done to incentivise farmers in Mandya or Hassan to return to growing traditional crops like millets instead.
Even if we set aside the environment for a moment, the economics of tree-harvesting could pose a risk to coffee-growing farmers. Trees have different growth rates. If the rotational cycle between planting fresh saplings and harvesting viable trees aren't perfectly in sync, there could be too many or too few trees on a farmer's plantation for a given period of time. Adequate exposure to sunlight is vital for proper coffee yield. 
One River, Many Effects
The research and implementation legs of the Cauvery Calling are long-term endeavours. Locating nurseries and distributing saplings will take many years if done correctly; identifying specific trees and planting them appropriately is a process in itself. 
Now, the Karnataka Forest Department is the primary implementing agency for another project sanctioned by the MoEF&CC called the "Cauvery Rejuvenation through Forestry Intervention". For this, a Detailed Project Report is being prepared by the Institute of Forest Genetics and Tree Breeding in collaboration with NGOs working along the Cauvery river. This plan takes into consideration both riparian buffer zones as well as incorporating agroforestry along the Cauvery. A case study called "Riparian Profile of Dubare Reserve Forest" has already been created, which includes restoration guidelines for restoration that are based off the Cauvery catchment area itself. 
These models highlight the need for location-specific measures and action, based on the type of vegetation found in a region that includes evergreen, semi-evergreen, moist deciduous, and dry deciduous landscapes.
Its existence prescribes a collaborative and participatory approach from the grassroots level that is required for solving river Cauvery's several problems. These aspects have been recognised by researchers and the government alike, but seem to have escaped Cauvery Calling's agroforestry plans of reviving the river. 
Ecologically speaking, and for the greater cause of sustainability and 'saving the river', Cauvery Calling would greatly benefit from the inputs of NGOs, scientists, and experts researching hydrology, soil chemistry, ecology, agroforestry, and other allied domains. As things stand, people have trusted Cauvery Calling with their money, but there is no hint of how the funding has been utilized, other than what is visible — which is their on-road outreach and publicity work. 
Neeti Mahesh is a conservationist who is working on river ecology and monitoring, with a focus on the Cauvery river in Kodagu District. Her work currently involves sourcing and raising a nursery of tree species for riparian restoration with the Jenu Kuruba tribe, Karnataka Forest Department and local communities.
Authored by Leo Saldanha
1t.org, an initiative of American Billionaire Marc Benioff, is raising money to plant 1 Trillion Trees globally by 2050. It received a massive boost when President Donald Trump announced that the USA would join the initiative at the 2020 Davos Summit.
3 planet actions we can take: 1)every person & org go carbon neutral now 2)stop the plastic from the top 10 rivers in the world into ocean 3)plant 1 Trillion Trees & sequester 200/280 GT carbon in the atmosphere since 1750. Less carbon, less plastic, and more Trees! @1t_org ❤️? pic.twitter.com/W5HE0v4rzf

— Marc Benioff (@Benioff) February 4, 2020
Trump had eyes rolling in the US Congress when he explained that this was "to plant new trees in America and all around the world". This, coming from a climate change denier who withdrew America's cooperation from the Paris Agreement in 2017. NYT's Lisa Friedman described the win-win situation that Benioff had offered Trump aptly: 
"(t)he idea of planting one trillion trees had one enormous political advantage: It was practically sacrifice-free, no war on coal, no transition from fossil fuels, no energy conservation or investment in renewable sources of power that Mr Trump loves to mock…"  
Closer to home, Jaggi Vasudev (aka Sadhguru) of the Isha Foundation was quick to jump onto the 1t.org Davos bandwagon. He even claimed that he would plant 50 billion trees across India's river basins as part of the larger 'Rally for Rivers' project that was launched with a nation-wide road trip in 2017. 
Think about it. Who would quarrel with planting trees? Vasudev's solution to the conundrum of saving rivers and tackling climate change comes across as highly accessible. At ₹42/tree, which costs a couple of chais in India (and a far more trivial amount in richer economies), giving becomes easy. So, people contribute for tens of trees, or sometimes thousands, as Bollywood celebrities Juhi Chawla and Kangana Ranaut did. 'Planting trees' is a rather sexy way of getting the super-rich and powerful to donate some of their money, accrue tax benefits and create a 'green warrior' image for themselves.
Implicit is the idea that nothing structural needs to change, and that the world can then return to business as usual, without worrying at all about what caused damage to the river in the first place.
Besides, are such plans even feasible? Journalist and social activist Nityanand Jayaraman holds that the Isha Foundation's "maths is not right. 243 crore trees over 1/3rd of Cauvery basin" would mean planting "400 trees per acre — 100 trees more than the densest Amazon forest".
Money Matters
At the time of publishing this piece, Cauvery Calling claims that ~5 crore trees have been contributed. Of this, around 1.6 crores trees have been collected at ₹42/tree, which means that Isha should have amassed roughly ₹67 crores, or $8 million. At this rate, the target of planting 242 crore trees in the Cauvery basin alone will entail raising about ₹10,000 crores, or $1.5 billion. Post-Davos, Vasudev wrote for NDTV saying that "In collaboration with the Trillion Trees platform, we can very easily scale up the 2.42 billion trees in the Cauvery Calling project to fifty billion trees across India's river basins – all on private lands…" This would amount to raising ₹2.1 lakh crores, or $30 billion through the 'Rally for Rivers'. 
"Even spiritual matters have to be bound by law," #Karnataka HC asks Sadhguru's foundation to disclose amount raised for 'Cauvery Calling' initiative. @IndianExpress

Read: https://t.co/AEstJJrWWz pic.twitter.com/8o4ZhELL3W

— Darshan Devaiah B P (@DarshanDevaiahB) January 8, 2020
Such massive monies have never been raised from the public before, certainly not by any private foundation that is planting trees to save rivers. Securing such large amounts grants enormous power to the Foundation, not merely to plant trees, but to influence public policies as well. Seen in this light, the 760-page "Revitalisation of Rivers in India – Draft Policy Recommendations" that was put together by the Isha Foundation and presented to PM Modi is a cause for concern.
The document is a collation of very specific examples from around the world on how to save rivers. It weighs heavily on promoting Private-Public Partnerships; every initiative promoted is financialised, tied to markets and made to be a part of an overall demand-supply chain mechanism.  
Reforestation is an Easy Distraction
Through the 20th century, tens of massive dams have been built on the Cauvery which blocked the river's natural flow and diverted its waters. Naturally, this has come at a very heavy cost: the destruction of hundreds of thousands of acres of forests. The groundwater flow of the river has also been terribly affected due to the over-extraction of groundwater.
This has intensified post the 1970s with greater accessibility to borewells powered by free electricity – a populist move that no political party dares to interfere with. The Cauvery basin is also one of the most urbanised and industrialised regions of the world; while She supports growth with Her waters, She receives filthy industrial effluents and sewage in return.  
In "Interrogating Cauvery Calling," a seminar organised by the Coalition for Environmental Justice in India, Asian College of Journalism, Environment Support Group and others in November 2019, the keynote speaker Dr. Mihir Shah, Chairman of the Committee that drafted India's Water Policy, said "Planting trees along the river can be pointless if you have not treated the catchment areas. Through our destruction of the catchment areas, our springs have also been destroyed. The groundwater [level] has gone so low that we have saline seawater entering." 
Shah also pointed to the fact that when 75% of the groundwater in the Cauvery basin indicates forms of contamination; its complexities cannot be addressed by simplistic solutions of planting trees in the basin. 
Several other serious concerns were raised by other speakers in the seminar.  Ecologist Dr. Jagdish Krishnaswamy warned that planting trees on such massive scales in river basins could have disastrous unintended consequences. "Trees cannot miraculously bring in water into the river. Evapotranspiration [evaporation and plant transpiration] sustains parts of rainfall in all of Tamil Nadu. Where are we going to find the moisture to sustain trees?". Besides, such dense tree plantations could arrest sediment flows "which are an important part of managing riverine ecosystems." 
A Slippery Project With Shifting Goalposts
At a time when climate change is affecting us in multiple ways, there is a great need for various sections of society to work together to ensure the future is secured. But, this demands a level of transparency and accountability that will build trust. It demands clarity in communication, acute attention to inclusivity and representativeness, and most certainly no scope for duplicitous campaigns.  
Isha Foundation filed an affidavit before the Karnataka HC stating that #Cauvery Calling project is entirely taken care of by ISHA OUTREACH and not ISHA FOUNDATION. The former is an independent legal entity and a registered Charitable Trust, the affidavit states. @ishafoundation

— Bar & Bench (@barandbench) March 2, 2020
In its 'Cauvery Calling' campaign, or for that matter 'Rally for Rivers', what we have is a bunch of feel-good video messages and blog posts. There are plenty of photo ops with celebrities, Heads of States and chiefs of UN bodies and other mega-corporations, and most certainly with Mr Benioff.  It is not clear if all of them have pledged their support to such campaigns after careful verification.
In the case of State Governments which are said to be supporting the campaign (Karnataka, Tamil Nadu, and Maharashtra have committed crores of rupees and other resources, like saplings), there has been little due diligence conducted prior to investing public funds and resources in a private foundations' campaign.
Planting trees is all okay, provided it is done right, in the right place, with the right trees, by providing the right benefits and with the consent of the local communities, particularly biodiversity and forest rights committees. Institutional mechanisms should monitor if the money raised to plant trees in the Cauvery is in fact going for the planting of trees, after assessing whether this is good for Cauvery. Statutory documentation filed by Jaggi Vasudev's foundations thus far does not seem to answer any of these questions frontally, clearly, and legitimately.  
There is then a wider and far deeper question to consider: whether this is how we should be raising resources and money to save our rivers, our forests, our farms, our grasslands, our cities… and the planet as a whole.  
Leo F. Saldanha works on governance and community concerns through the non-profit Environment Support Group in Bengaluru. He likes to burrow deep to listen to the Earth murmur.