Understanding the Context
Sports were a pretty big deal in Ancient Greece, especially in the city of Olympia. Some 50,000 spectators would pour into the city every four years to watch athletes compete in their arenas. To win at these 'Olympic Games' was to do your home city proud and to be at one with the Gods. However, as is the case in most ancient societies, participating in these games (or even just watching) came with a certain caveat: you had to be a man! Women were banned from attending Athenian sporting events unless they were unmarried. Almost as if it were natural, their participation was disallowed.
Fast forward two thousand years and the ethos of the Olympics remains the same. Held across the world while being watched by ~17 million viewers, they still represent athletic excellence and national pride. One aspect, in particular, has changed drastically. Women actively participate in the Games now; as of the 2016 Rio Olympics, they constituted 45% of the total athletes.
Largely thanks to the ideals first laid out in the Brighton Declaration in 1994, around 200 signatory countries across the world have made stringent efforts to promote women's sports and ensure gender equality in all areas. As of 2017, 35 out of 44 listed sports pay male and female athletes the same prize money, helping reduce a controversial wage gap. After literal millennia of excluding female athletes from the fields, the prominence of women in the sports industry is slowly building.
Yet, pervasive factors affecting the participation and visibility of female athletes have withstood the test of time, even in some of the world's most popular sports. On the one hand, all four Lawn Tennis Grand Slams have awarded both genders equal pay since 2007. Almost simultaneously, decades of protracted negotiations have left WNBA stars red-faced. The median salaries of players in the WNBA are around $100,000, while referees in the NBA earn $150,000. As innocuous gendered bias infiltrates the sports industry, livelihoods of female athletes are threatened, as is the long-term viability of women's sports at large.
Unsurprisingly, female athletes have been rallying for equal pay for doing "equal work". Yet, in the multi-billion dollar sports industry, athletes aren't paid for their athletic abilities alone. Sponsorships, audience turnout and a host of other factors determine the wages that athletes bring in as entertainers. While arguing for blanket equality is noble, in a world where one's value is determined by an ebbing free market, is equal pay across genders practically feasible? Or, by pointing fingers at neoliberal economic models, are we further threatening the future of women in the sports industry?
Click on a quote to read an opinion
"When we justify women's sports receiving less on the basis of 'free market' allocations, we are pegging the quality of sportswomen as somehow naturally below her male counterpart. The impartial 'invisible hand' is anything but; failing to recognize this only furthers social inequities in environments beyond the field."
— Aarathi Ganesan
"A regulation of the industry's pay packages will be harmful to women themselves, what with higher costs driving out women's sporting opportunities whilst leaving the men's events almost intact."
— Arshad Muhammed
Right from their childhood, female athletes evade innumerable hurdles wherein spectres of propriety prevent young girls from entering informal sporting arenas. This, despite the myriad and well-acknowledged benefits that sports provide to one's mental and physical health, leadership skills and self-esteem. 49% of young girls drop out of playing a sport upon hitting puberty, leading to fewer female athletes across the board. Even after scaling social barriers, those women who finally go professional find that biases rule supreme in their respective sporting spaces.
Many a time, this is due to the lack of female representation in sporting bodies and insufficient measures to protect and promote the specific interests of female athletes. Discrepancies such as FIFA handing out a prize fund of $576 million for the men's World Cup, as opposed to $15 million for the women's might easily escape the limelight. Visible gender biases against female athletes certainly exist; in all cases, it is imperative to ensure fair compensation to uplift the sector, and correct historically cascading wrongdoings.
Data Source: BBC
An Impartial Invisible Hand?
Plenty of arguments focus on the 'natural' economics of the sports industry to justify the funding gap between male and female athletes. "Male athletes simply bring in more revenue when they play their various sports and subsequently attract sponsors, increasing their visibility and incomes". In this world, economic laws are impartial self-fulfilling prophecies.
When we justify women's sports receiving less on the basis of 'free market' allocations, we are pegging the quality of sportswomen as somehow naturally below her male counterpart. The impartial 'invisible hand' is anything but; failing to recognize this only furthers social inequities in environments beyond the field.
For example, sports broadcasters rarely prioritize women's sporting events, treating them as 'filler' tournaments between male-dominated sports broadcasts. Only 4% of all sports coverage deals with women's sports, with coverage often focused on sexualizing female athletes, instead of celebrating their achievements. The most disturbing fact is that up to 99% of available sponsorship money is directed solely towards men's sports.
Industry insiders have suggested broadcasting women's sports on streaming services as a means to bypass uninterested broadcasters and tap into a specific target audience of female viewers. Useful in generating small pools of interest, such strategies do little to propel women's sports into the limelight. With such futile marketing and a lack of discursive change, it is hardly natural that 2018's "Forbes 100 Highest-Paid Athletes" list featured zero female athletes.
No one is denying that focusing more on women's sports will require large financial investments that may or may not reap profits in the future. But if investors were capable of transforming a relatively unpopular male sport like Kabaddi into a nationwide blockbuster, they can certainly put their money into popular sports on women's side of the net? Investing in sportswomen is just an exercise in investing in all sports — it only uplifts the larger industry of athletes, promising wider public interest and revenues in the long run.
The Next Leg
Successful marketing hinges on a strong public interest in women's sports. While there are no clear-cut answers, the best way to approach this is to ensure federal cooperation between sports bodies, ministries, and members of the public.
For example, the state government of Victoria in Australia has brought together multiple actors to raise public awareness of women's sports and health. Six sports (backed by government sports associations) are vigorously promoted by various well-known female athletes in order to encourage female participation from different cultural backgrounds. Such programs make sports inclusive, with their gendered bent ensuring safety and accountability on and off the field.
On a larger scale, ensuring that women are better represented across professional bodies, through reservations or otherwise, would be most likely to improve the accountability mechanisms in sports industries.
"In my next life, when I come back, I want to be someone in the WTA, because they ride on the coattails of the men,"

— Raymond Moore, former Director of the Indian Wells Tennis Garden in 2016
Moore's comments came some two decades after the signing of the Brighton Declaration. Given that many women's sports are still largely treated as tangential to men's, unfortunately, Moore isn't entirely wrong. By continuing to undervalue women's sports, we continue to undervalue women, going against every global precedent to enabling equality that countries have supposedly committed themselves to.
In a world far removed from the morales of Ancient Greece, it is incumbent upon the necessary parties to commit themselves to expand women's sports beyond the narrow parameters and frugal fees it has been confined to. As female athletes continue to reset sporting benchmarks, it's time our pay scales were reset in their favour as well.
Featured image courtesy TennisWorlUSA.org
Aside from her work as Editor at The Bastion, Aarathi explores the cultural intersections between gender, technology, and development in South Asia in her free time.
The earning of a sportsperson is the sum of the contractual wages, tournament compensations, net sponsorships and one's endorsement packages. The first two constitute the 'performance package' while the latter two form the 'player brand package'. This holds true for every male and female athlete, across all sporting disciplines.
It is also evident that a gender differential exists in the earnings of sportspersons. A mid-ranking sportsman, on an average, earns higher than a sportswoman at a similar professional level, playing the same sport.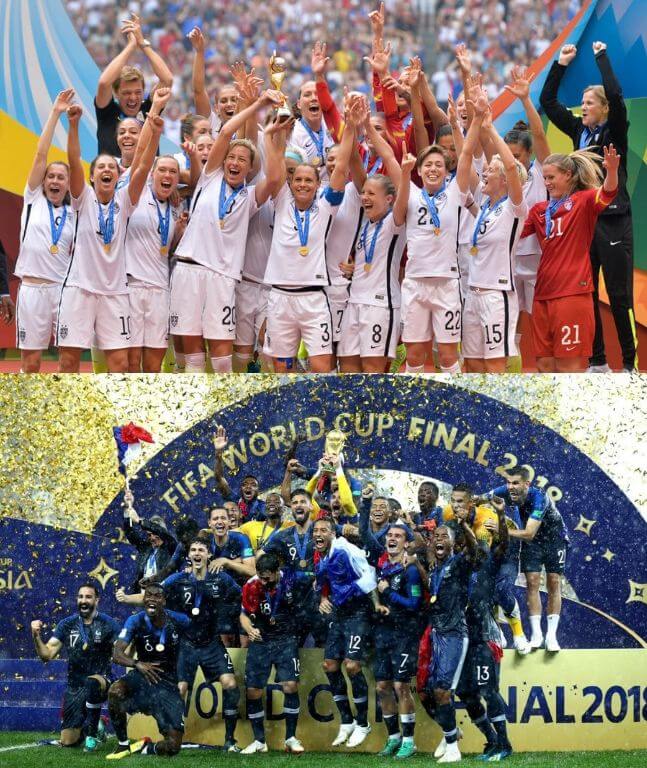 One cannot always find a strong correlation between performance and pay. The US Women's Football Team are the reigning World Champions and maintain consistent performance levels; still, America's 22nd ranked Men's Football squad earns four times more! 
Granted, a gender-blind payment is the morally acceptable stand, but does its rigorous implementation across the sports industry result in more harm than good for female athletes? This ideological high ground fails the litmus test of neoliberal economics, making it unsustainable and detrimental to female participation in sport.
Equal Work, Equal Pay. But, what is 'work'?
Public interest shapes the unsustainability of gender-blind payments. Fans are the fundamental units of the economic model of the sports industry. Their consumption determines a players' value, thereafter deciding his/her earnings. Entertaining audiences is imperative, irrespective of gender.
The demand for individual players varies; this differential fan engagement leads to disparate sponsorships and advertising deals, which constitute the biggest chunk of player earnings. A Premier League footballer who plays the same position and has similar performance statistics will be better compensated than his Turkish League or Indian Super League counterpart.
He would also get paid lesser or more than his own teammates, depending on his visibility, which is also fueled by consumer demand for the player's performance. Albeit the same 90 minutes played, the 'work' put in by the premier league footballer is hard to compare, especially given his better endorsement packages and higher earnings. This brazen reality — that earnings are a result of fan demand — affects women's sport too, just as it affects players across leagues and within a team.  
The sports industry is a business that responds to the economics of market demand and supply. In the US men's and women's friendlies before their last respective Football World Cups, 70% more tuned in to the men; in group games, 212% more watched the men.
Fox alone raked in $17 million in advertising revenue from women's sports in 2015, while ESPN brought in $529 million from the 2018 men's tournament. This commercial nature in the sports industry emphasises the value of media attention; low demand from fans result in reduced media and advertising revenue for the organisers. This generates lower tournament winnings and tinier endorsement packages, thereby fueling the gender pay gap.
With increasing consumers of women's sporting events, wealthier associations like those of the Lawn Tennis Grand Slams or socially committed national governing bodies (as in Victoria) may be able to offer gender-blind pay to its athletes. They would also invest in garnering media attention and greater crowd participation. Even if so, other organisers cannot offer such pay packages because their tournament costs would outstrip their revenues. This is a vicious cycle wherein investments in unviable sporting events drops, adversely affecting professional female athletes.
The most sustainable way to ensure parity may be by regulating pay packages. Still, grassroots level investment is crucial to 'visibilizing' women's sports. The Title IX scheme in US schools guarantees equal attention to boys and girls in sport; it is the starting point to effect a change in societal attitudes and result in higher participation rates by female fans and players.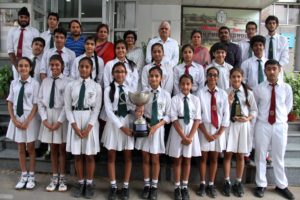 Apart from investment, working on visibility is a crucial factor in advancing women's sport. Without broadcasting deals, sponsorship and endorsements will be harder to come by, thus making the profession less lucrative. It is widely acknowledged that the sponsors of the Oxford and Cambridge Boat Race played a key role in encouraging the women's boat race to take place on the Thames at the same time as the men's. This gave television coverage to the event for the first time.
The Doncaster Rovers Belles are a great example as well; they are building a multi-million-pound training facility, the first dedicated elite women's training facility in the UK. Alternatively, using the revenues in bridging pay gap would be unsustainable for the Rovers and women's football in the long run. Improving infrastructure alongside improving women's representation in sports governing bodies can spark the sustainability of women's sports and bring about long-term parity in earnings more easily than 'equal pay'.
FIFA proposes to increase the female representation at the board level to 30%, paving the way for better attention to women's concerns at the highest decision-making levels. Similarly, Sport England's 'This Girl Can' campaign will, in a way, contribute to better future earnings by enhancing interest in women's sport. The same is true for female athletes in India. There must be an effort to enhance interest; YUWA in Jharkhand and the Odisha Hostels Programme are grassroots-level initiatives that are aimed at engaging more girls in sport and building surrounding rural infrastructure for women athletes.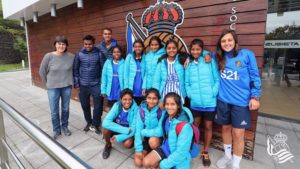 Female demographics need to be targeted through aggressive TV broadcast rights and online streaming deals. Many investors recognise a potential in tapping into women's sports and female fans; sans any regulation, the earnings of sportswomen are bound to increase. Recently, the Women's Tennis Association signed a $525 million media rights deal with Perform. Squash was able to provide gender-blind pay by merging the men's and women's tours, making it accessible to the same set of broadcasters and sponsors.
Regulating pay in the sports industry will sound the death knell to achieving gender parity in sports. Sustained efforts at enhancing consumer demand and boosting investment are the right steps that can lead to an eventual gender-blind payment within the sports industry.
Featured image courtesy TennisWorlUSA.org